Since 1990, Forum-Nexus has provided one-of-a-kind study abroad programs for 28 years to over 3,400 students and counting. Our team of faculty and staff is made up of internationally diverse, successful individuals who are all equally passionate about travel and education. Follow along as we share Q&As with those who lead the FN team year-round.
We continue our staff spotlights with Social Media Manager & Admissions Counselor Alyssa Fronk. Fun fact: Her first trip abroad was with Forum-Nexus! Read about her personal study abroad experience, what she recommends for future FN students, and learn what she does in her role with Forum-Nexus. Meet our resident millennial… #ThisisForumNexus!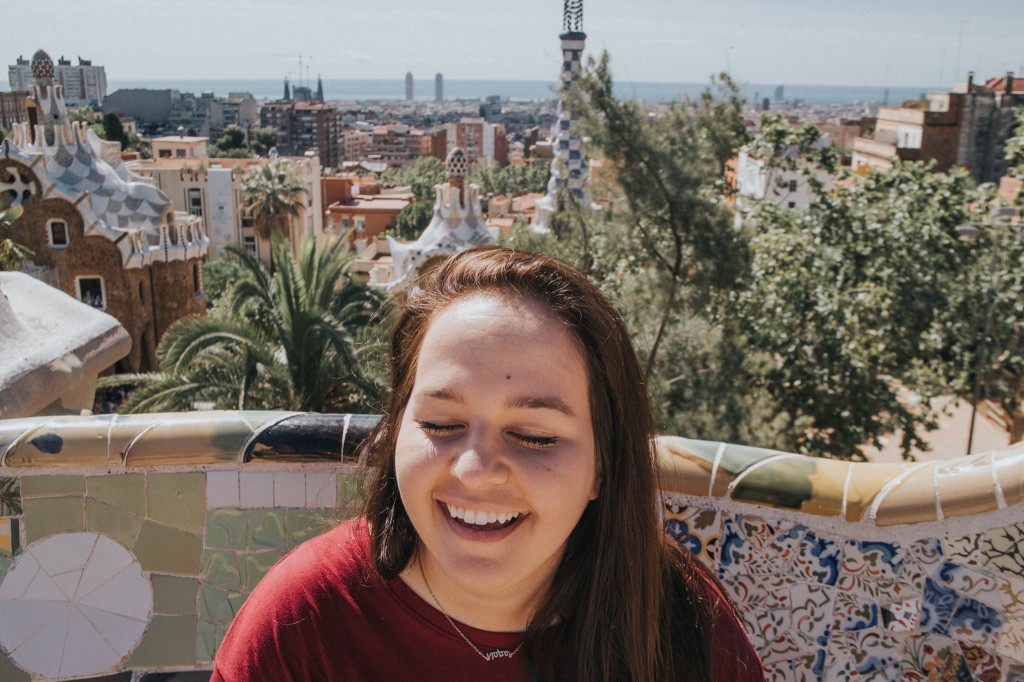 Q: Tell us about your background. In what cities and countries have you lived? Where did you study?
AF: I've been U.S. based my entire life – so far! I was born in New York, but grew up in North Carolina. I attended UNC Charlotte where I majored in Mass Media Communication, and now reside in Charlotte post-grad.
Q: How many times have you participated in FN programs?
AF: Wow… four now?! I attended Forum-Nexus for the first time in 2014 as a student and have been back every year since to serve as a staff member. Obviously it's the best program ever because I can't stay away.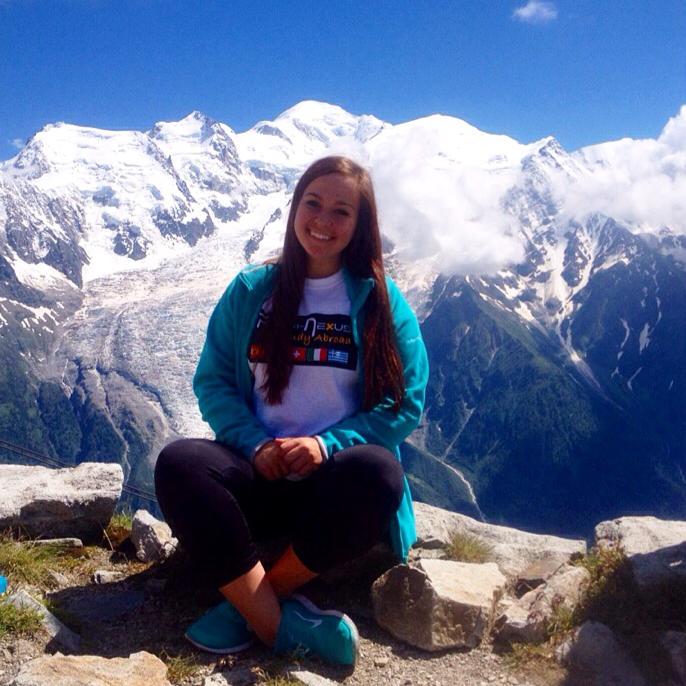 Q: What are your responsibilities as a FN staff member?
AF: Year-round I serve as the Social Media Manager: I'm the human behind the FN Facebook, Instagram, Twitter, YouTube, Snapchat, Google+, LinkedIn, and blog— give us a follow! In addition to that, I'm also an Admissions Counselor for students in the U.S.
During the summer program, you can find me coordinating operations with our awesome crew and running around Snapchatting everything, lol.
Q: What languages do you speak?
AF: For now, I only speak English, but Dr. Hervitz (Hugo) has inspired me to pick up another language – which I plan to do!
Q: What do you find special about Forum-Nexus? About FN students?
AF: Forum-Nexus is more than a study abroad program. It's truly a life-changing experience and an amazing community to be a part of. I love that we are made up of people from all over the world with different backgrounds, lifestyles, beliefs, etc. but we are all bonded by a love for travel and interest to learn about other cultures. Also, we all know how to have fun. I've had the best four summers of my life thanks to Forum-Nexus.
I really admire all of the FN students. Everyone is genuinely interesting and accomplished in their own way. Meeting different people from all over the world is the most special aspect of Forum-Nexus.

Q: How does participating in FN help students with their future careers?
AF: Forum-Nexus is a kickstarter of careers and professional development. Students who study abroad are usually more open-minded, better communicators, willing to work with different cultures, and natural self-motivators. FN summers are fast-paced and extremely enriching, which is a huge takeaway for students post-summer. I don't know a student who hasn't left their FN summer inspired to chase their dreams and goals.
Q: Why are professional visits important for FN students?
AF: The professional visits are so important and really make Forum-Nexus stand out in excellence compared to other study abroad programs. The opportunity to meet with top employees of world-renowned organizations/businesses in your twenties is almost unheard of. The professional exposure is beneficial for networking, career inspiration, and to of course learn about international businesses.
Q: Which are your favorite cities in the FN itinerary and why?
AF: Amsterdam is a new addition to the 2018 itinerary and I'm so excited for future students to be able to experience that whimsical city! I've visited in past summers and have always enjoyed my time there. I also love Chamonix; there is a reason alumni and staff members talk about it all the time. There's no place like it! But make no mistake, all of the cities on the itinerary are lovely.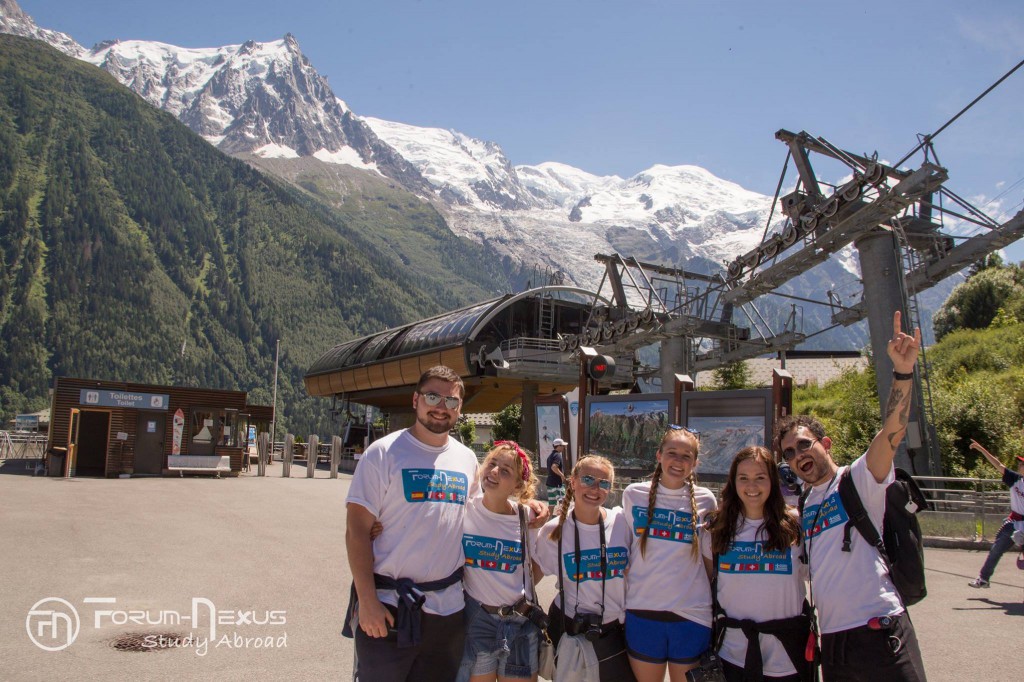 Q: What is your favorite activity you did as a FN student?
AF: A few things…
Climbing up the Eiffel Tower. This was actually an accident because I stood in the wrong line, but it's so much cooler to be able to say that I climbed up the tower.

Hanging out at the top of Mount Le Brévent in Chamonix. Words don't even do it justice. If I could physically share that experience with everyone, I would.

Cove hopping on a boat in Greece. Full disclosure, I did this as a staff member after the program ended this past summer, but it was a bucket list moment for me.
Q: What is your advice to future FN students on how to benefit the most from their study abroad experience?
AF: Come with an open mind, ready to step out of your comfort zone, and try new things. Specifically, try to befriend another student of a different culture/background than you and someone who isn't similar to your friends back home. My FN friends are some of my most cherished relationships. We're all very different and have learned, and continue to learn, from each other.
Q: What is one "life lesson" you've learned from your time with FN?
AF: To never think that your own culture/country/way of life is the "best." There's no such thing and it's not a competition. That mindset is narrow and shallow; we have so much to learn about people of other cultures that can better our perspective of life.
Q: How many countries have you traveled to?
AF: I have marked 9 countries off my list so far: Germany, Ireland, England, Iceland, the Netherlands, Spain, France, Italy, Switzerland, and Greece.  Many more to go!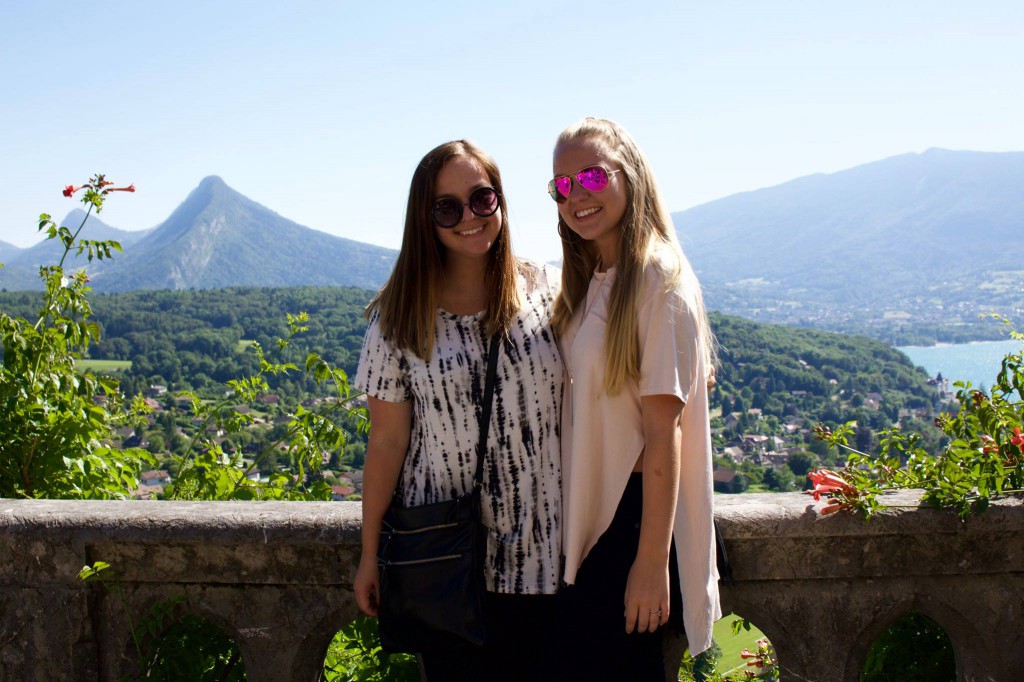 Q: Where do you want to travel to next?
AF: I would love to explore Canada soon and visit a handful of Asian countries during my twenties. And now I have dozens of study abroad friends spread out all over the world to visit!
Ready to book your ticket to a life-changing summer abroad? Apply today for FREE at forum-nexus.com.