You know when you walk into a restaurant and something smells amazing, but you can't quite put your finger on what it is? All you know is that all of a sudden, you are incredibly hungry. Well, that is exactly the feeling I had when walking inside Le Cordon Bleu Culinary Arts School. Of course, I would expect nothing less walking into the most famous cooking school in the world.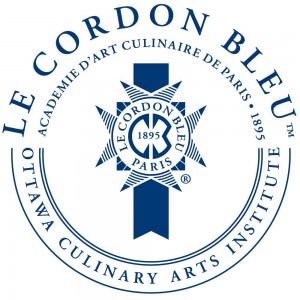 It was our third day in France, and I had already experienced some of the best cuisine of my life. After all, one of the best parts of traveling is getting to try a lot of food every day! No one can argue that France isn't one of the most well-known places to get a great meal. Crepes, croissants, baguettes, escargot, chocolate mousse — the list goes on and on! Now, I have always been a rather picky eater. When I was young, I had Kraft macaroni and cheese just about every day because it was all my mother could get me to eat. Nowadays, I still love my mac and cheese, but I have broadened my diet to pasta, chicken, red meat, chocolate, and ice cream. Not the healthiest, I'll admit. When I walked into Le Cordon Bleu, I was a little nervous that I wouldn't like what they made for us. We were going to watch a cooking demonstration of a Mediterranean dish, which to me meant one thing…vegetables. You see, veggies and I have never gotten along very well, so I knew I was in for an interesting experience. However, the first whiff of those vegetables sizzling in the skillet had me changing my mind. The vibrant colors and fresh scents were enough to make anyone's mouth water. I watched the chef effortlessly toss the ingredients into the air, while adding a pinch of salt here and a dash of pepper there, and it was one of the most impressive things I had ever seen. Some people have a knack for cooking, but I am not one of them. Everything that I touch in a kitchen either ends up burning or on the ground. The chef taught us some valuable lessons about cooking that evening, which gave me hope that my future family may be able to eat more than grilled cheese and warmed up chicken tenders!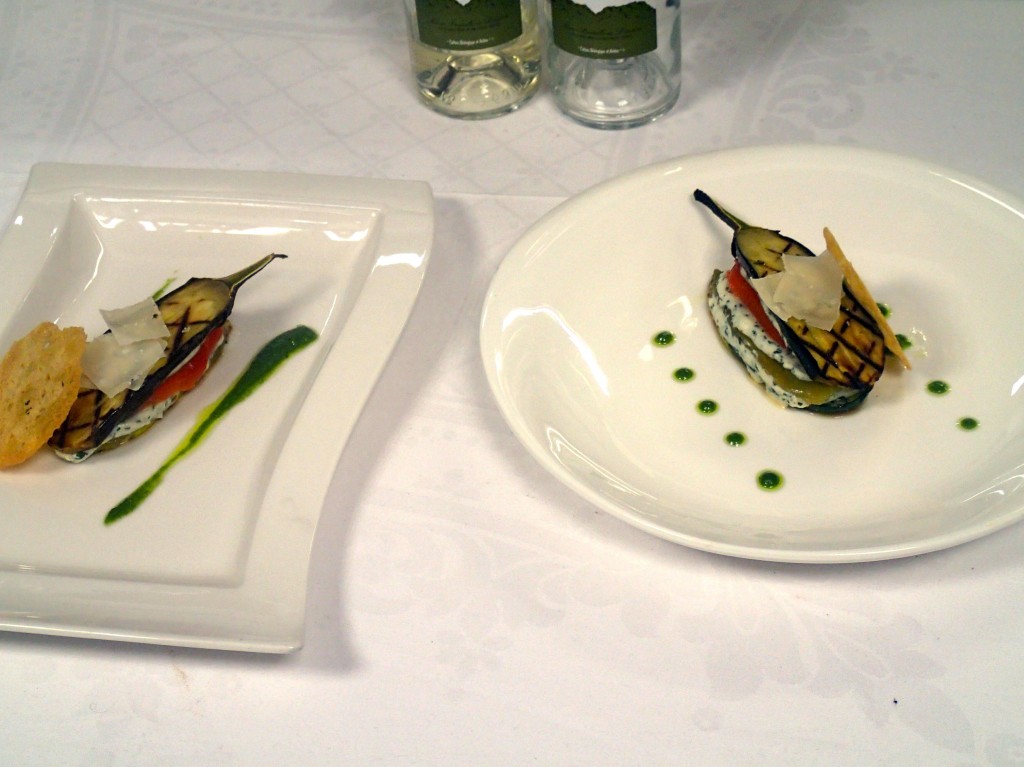 Still, my favorite part of the evening was yet to come. One of my personal goals in life is to learn as much about wine as humanly possible. I find it to be a fascinating subject, and to my delight, a wine connoisseur came out to help us pair the perfect wine with our Mediterranean dish. He put a lot of thought into his choice, and he took the time to explain to us why he chose exactly what he did. He chose a white wine over a red because our food was lighter with more fresh flavors. Normally, I am a dry red wine kind of girl, but I surprisingly loved this white wine! After  the chef completed his crafting of the samples, everyone was given a small portion to test. Every piece looked like a masterpiece. The chef took great pride in making sure that all the food was presented in a way that made the clients hungry with their eyes as well as with their stomachs. I sipped my wine to cleanse my palette and took a bite of the chef's creation. The pesto sauce complimented the veggies and cheese mixture perfectly, and as soon as it was gone, I was craving more. The chef beamed from ear to ear as he watched us enjoy our food, and you could see the passion for cooking in his eyes.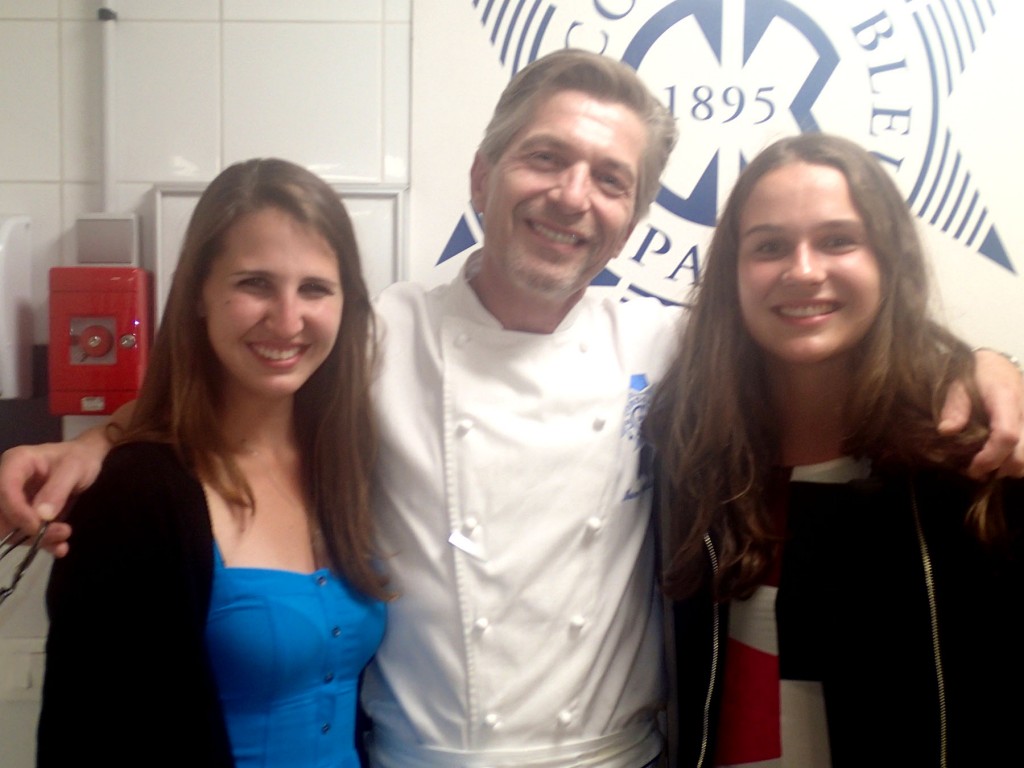 I enjoyed every second of our professional visit to Le Cordon Bleu. I even considered applying to their wine program in the coming years! Overall, it helped me learn to broaden my horizons and try new things, even if I am skeptical in the beginning. Thanks to this visit, I am now determined to keep trying new foods and eventually expand my diet! Paris is commonly called 'The City of Love,' but in my mind, it will always be 'The City of Amazing Food!'
By: Kristi Yazvac, 2015 Forum-Nexus alumna