Although I have fallen in love with each and every city, I would have to say that Amsterdam was my absolute favorite. From the centuries old architecture to the winding canals, I loved every second of it.
After leaving Paris on a weekend trip to Amsterdam, I was nervous that I would miss out on experiencing the Parisian lifestyle. However, the second that I stepped off of the train in the city center of Amsterdam, I was mesmerized. Miles upon miles of canals stretched before my eyes filled with boats of people enjoying the Friday night sunset.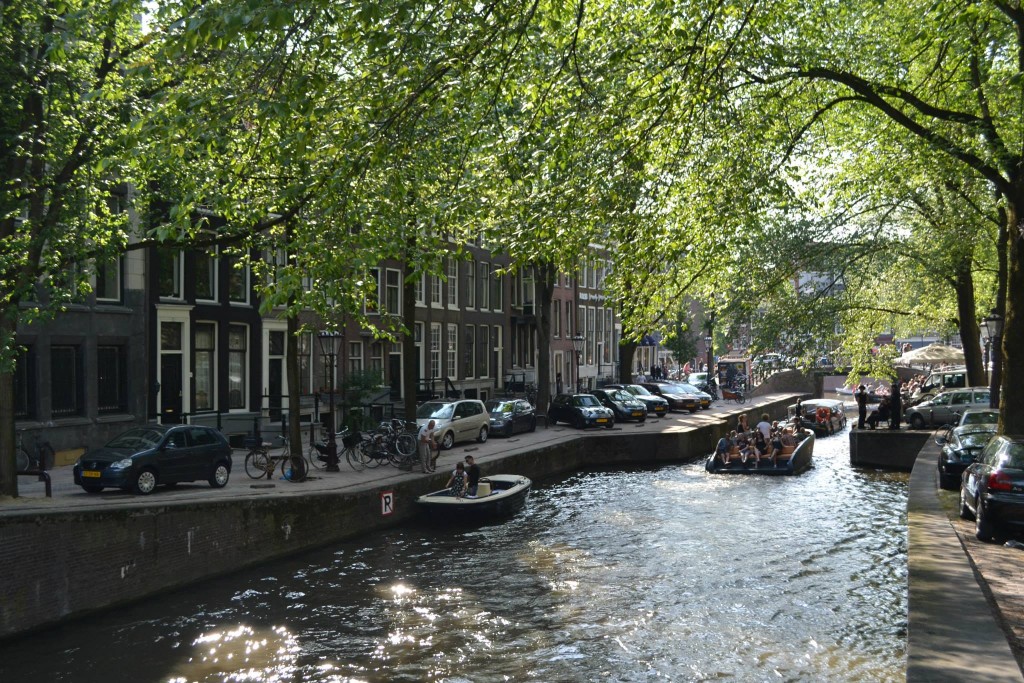 After a delicious breakfast on our first full day in Amsterdam, we headed straight to our number one sightseeing activity, The Anne Frank House. Although there was over an hour wait, this was an activity that I had been dreaming about seeing for as long as I could remember. Inside the house exceeded my expectations and made me feel emotions that I wasn't expecting to feel. Being able to experience such a huge part of history firsthand was an aspect of my time abroad that I'll never forget.
After visiting The Anne Frank House, my group of Forum-Nexus friends and I decided we should wander along the canals and find a nice place on the water for lunch. There, we discovered the best smoothie and salad I had ever had along with a view I won't soon forget.
As the day progressed and the sun began to set over The Netherlands, we went to check out the IAMsterdam sign. This huge sign was a tourist destination that I was longing to visit as I had seen it featured on my favorite television show, The Amazing Race. The sign itself was overwhelming huge and proved to be a challenge to climb the letters, however we all attempted to climb atop to make for the perfect photo op.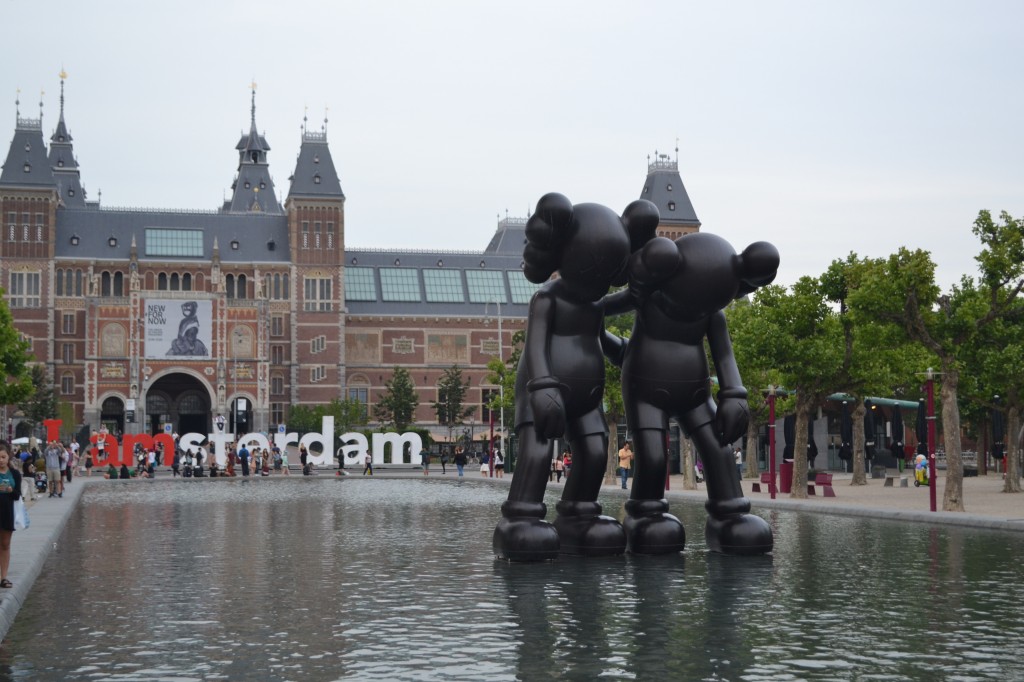 That night, we went out and experienced some of the nightlife of Amsterdam. The friendly people and inviting atmosphere made for a completely unique environment and some of the best memories that I'll take away from my weekend trip.
The following day before our train back to Paris, my longing for a feline companion got the best of me. This led to my friends and I hunting down a Cat Café. Although the café was a little out of the city center, the drive proved to be worth it as we sat and enjoyed a fresh glass of iced tea while playing with the seven resident cats in the café – a truly unique experience!
Overall, my time in Amsterdam was some of the best days of my entire European adventure. Not only was the city and food amazing, but the group of friends I traveled with made the experience one of my absolute favorites.
By: Kelsey Norvell, 2015 Forum-Nexus alumna