Since 1990, Forum-Nexus has provided one-of-a-kind study abroad programs for 27 years to over 3,300 students and counting. Our team of faculty and staff is made up of internationally diverse, successful individuals who are all equally passionate about travel and education. For the next few months, we'll be sharing Q&As with those who lead the FN team year-round.
We caught up with one of our Admissions Advisors to learn about his favorite moments from traveling with Forum-Nexus over the years, and how studying abroad has inspired him to pursue an international master's degree. Get to know the adventurous and ambitious Nick Bondy… #ThisisForumNexus
Q: Tell us about your background. In what cities and countries have you lived? Where did you study?
NB: I have lived in the Detroit Metro area of Michigan my entire life. I received my bachelor's degree in Business Administration in May of 2016 from the University of Detroit Mercy. I will be moving to Barcelona in the fall for the first leg of a traveling master's program.
Q: How many times have you participated in FN programs?
NB: I have participated in the Forum-Nexus programs for 2 summers now. In 2015 I was a student assistant, and in 2016 I was a staff member. I am very excited to return for round 3 this summer!
Q: What are your responsibilities as a FN staff member?
NB: As an Admissions Advisor, I am in charge of reaching out to interested students during the academic year. I answer questions about the program and share my experiences with them. I work with an Admissions Committee to recruit amazing students from around the world.
Q: What languages do you speak?
NB: I speak English fluently and I can speak Spanish at a conversational level; however, I try my best to learn the basics in every country that I visit. I can say please, thank you, hello, and cheers in about 10 languages!
Q: What do you find special about Forum-Nexus?
NB: Forum-Nexus is unique because it's hyperactive! In just 5 weeks students are able to see some of the top travel destinations of the world while also taking relevant courses and earning valuable credits. Even our fearless leader Dr. Hugo Hervitz is extremely active; he keeps things very positive and very fun for everyone.
Q: How does participating in FN help students with their future careers?
NB: Participation in FN adds depth to students' abilities. It combines cross-cultural experience with higher education, building skills that many other students are unable to attain. On top of that, it lays the groundwork for a global network. Fellow students, staff, faculty, and our hosts at various universities and international companies are just some of the connections that FN students make and use to advance in their future careers.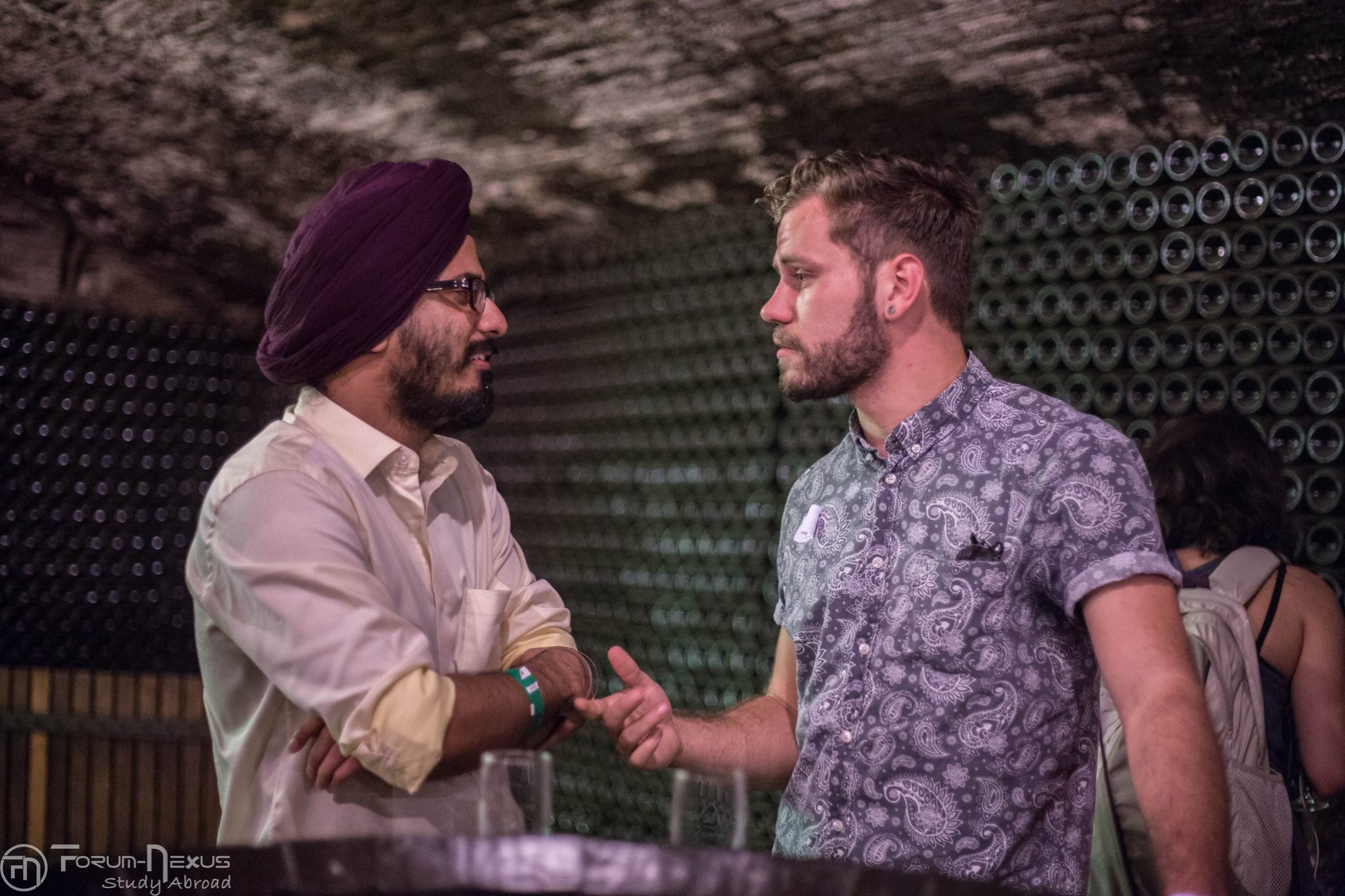 Q: Why are professional visits important for FN students?
NB: Professional visits are vital to the FN experience! Our professional visits are one of the coolest things that our program has to offer. The ability for students to see exactly what an international education can do for them is key. It allows them to not just see the potential for their future, but for the future of globalization itself.
Q: Which are your favorite cities in the FN itinerary and why?
NB: One of my favorite cities of all time is Barcelona. I actually went to Spain for the first time in high school with my Spanish class. Barcelona is amazing to me because there is so much youth but also so much history. Not to mention there is a very large skateboarding scene, which I am a fan of. Chamonix is also absolutely breathtaking to me. I love the outdoors, so the opportunity to hike and enjoy nature during the program was an awesome surprise for me.
Q: What is your favorite activity you did as a FN student?
NB: When I was a student with Forum-Nexus, my absolute favorite activity was participating in a professional visit to the United Nations. I never imagined myself visiting the UN headquarters in Geneva! I was absolutely astounded when we walked through the halls and saw all of the huge conference rooms.
And as a staff member this past summer, I really enjoyed hiking in Chamonix, seeing waterfalls, gorges, and taking in the mountain views, which was a very nice break between the big cities.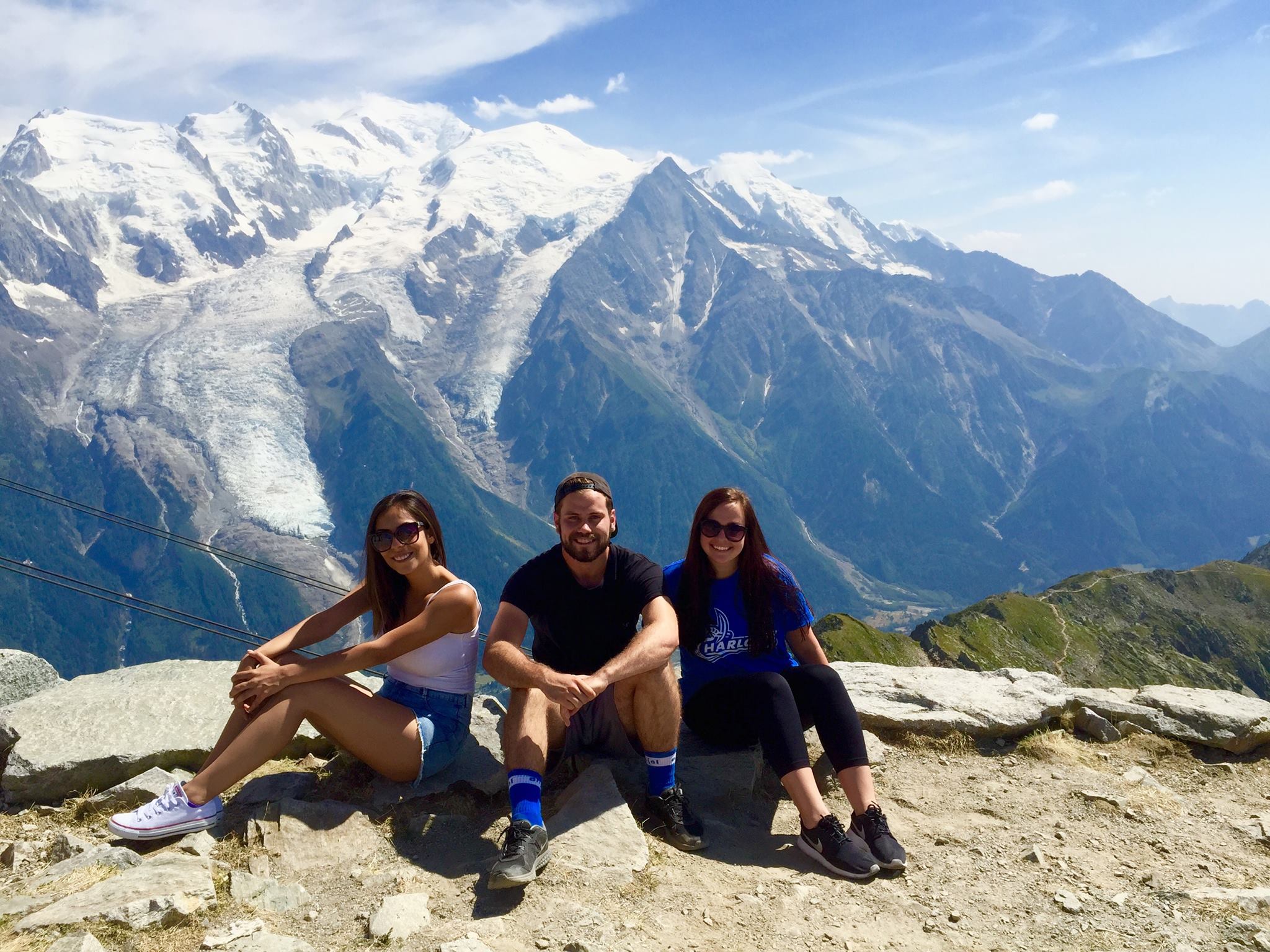 Q: What is your advice to future FN students on how to benefit the most from their study abroad experience?
NB: My best advice for fully benefitting from your experience with Forum-Nexus is to pause and reflect every few days or so to put the things you're experiencing into perspective. This will help you fully understand what you can do with your international education.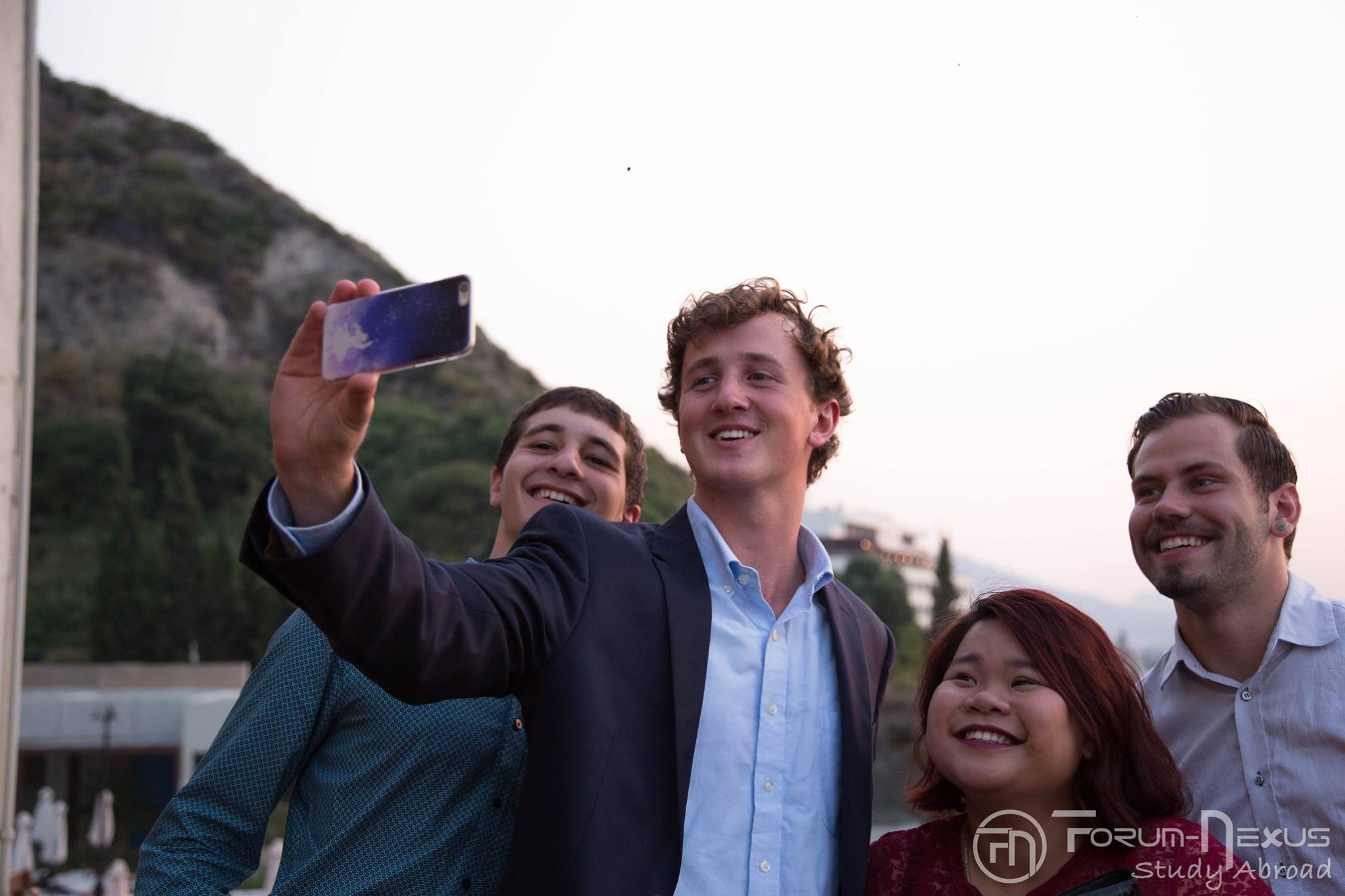 Q: What is one "life lesson" you've learned from your time with FN?
NB: One of the primary lessons that I have learned from my experiences with FN is to go with the flow; whether that means to fit into whatever culture you're immersed in during any given time, or to deal with situations as they arise. This is an attitude that FN has caused me to adopt, and has allowed me to be a much more positive and independent person.
 Q: How many countries have you traveled to?
NB: I have traveled to 10 countries including the U.S. and Canada. I currently have a goal to hit 50 countries by the end of 2018.
 Q: Where do you want to travel to next?
NB: I am working on plans to travel to Amsterdam this summer, but there aren't too many places that are not on my list!
For more information on our upcoming programs, visit www.forum-nexus.com. Be sure to also follow us on Facebook, Twitter, and Instagram, and check out our blog and YouTube channel.