I've enjoyed several of the professional visits with Forum-Nexus, so it is difficult to choose an absolute favorite. For various reasons that I'll explain, my favorite visit was to France 24. France 24 is an international news corporation that broadcasts in several languages and mediums, including both the Western and Eastern spheres. I wasn't entirely sure what to expect going into the visit, but I emerged feeling more enlightened and purposeful about my studies and my work than I had before. As for my own backstory, I graduated from Creighton University last year with English and journalism degrees; additionally, the entirety of my past work experience has been within marketing, communications, and editorial internships, so it was fascinating to witness in person how a major newsroom operates, as well as learn the various facets of the company.
France 24's initial presentation was relevant not only to my general interests but also to my experience within the journalism field and my journalism classes during undergrad. France 24's multilingual, multicultural approach was especially interesting to me, and I found myself asking our guide by the end of the tour what would hypothetically give a new applicant an edge over other candidates. As the tour went on, I could easily envision myself working in that environment, which excited me—that is, as long as I learned to fluently speak French beyond the very little I currently know. While economics and business are interesting to me as an outside perspective, France 24 was one professional visit that directly applied to my own experiences and aspirations. Furthermore, our tour guide was kind, thorough, and informative, walking us through the various elements of the company within several departments and levels. We got to peek into rooms with control panels as well as some of the informational centers in which story assignments go out. It was intriguing to see the endless elements that go into producing reliable new content, whether that be from technical, editorial, or communicational angles. The experience overall was a neat convergence of broadcast, technological, and editorial efforts.
I think I was mostly taken aback by the company's immensity and complexity in its operations. Other than the tiny newsroom for my university paper, I've never seen the workings of a newsroom firsthand, so the tour and presentation definitely expanded my interest in some of the present functions of journalism, as well as its current and future trajectory. Journalism and communications are rapidly metamorphosing fields, requiring consistent functional alteration within companies and businesses. It was interesting to see France 24's means of keeping pace with ever-changing communication mediums—as well as their means of connecting to various audiences across various countries, within rural or urban areas.
As for my personal experience, I've worked pretty much unilaterally toward my Masters in English for the last year, prompting me to neglect some of my journalistic work and interests. France 24 reignited my passion for journalism, and acutely reminded me why I studied and worked in the field in the first place; I found myself considering several times throughout the professional visit the various post-graduate jobs and careers I could pursue within journalism or communications. As I previously mentioned, France 24's dialectical multiplicity was a key point of interest, as well as their current endeavors to expand that international presence. Ultimately, I would like to work in a company similar to France 24 at some point in the near future, even if only for a little while—even if only for the rush and experience of it all.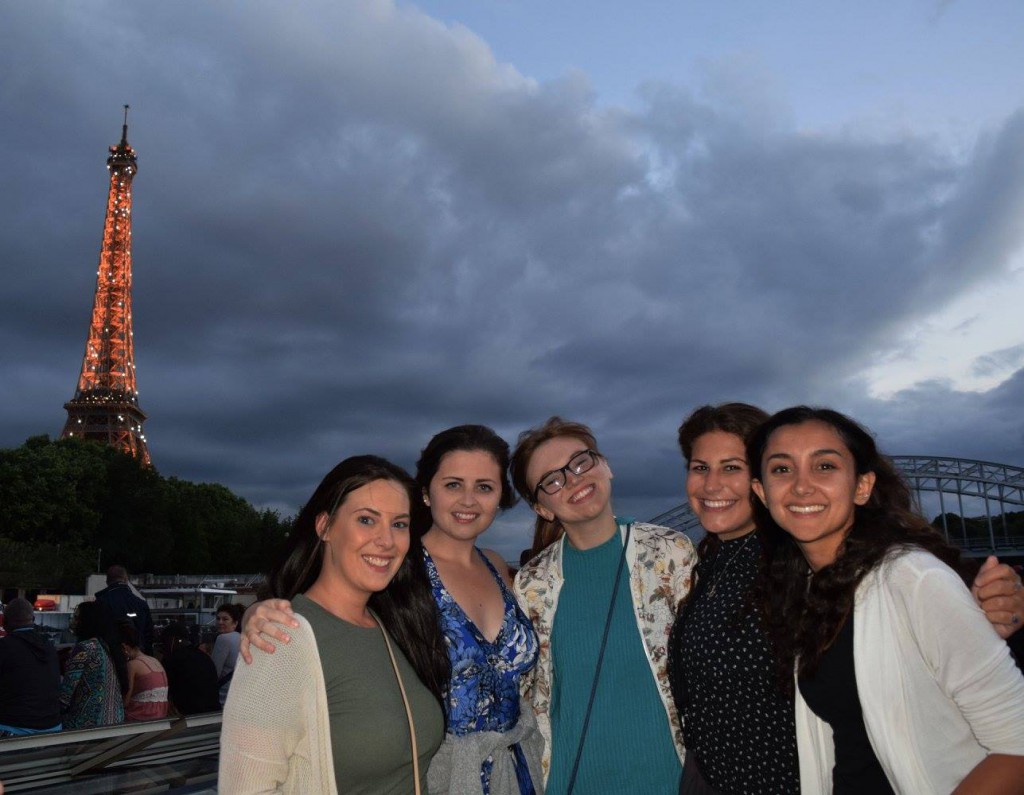 By:  Claire M., Forum-Nexus 2017 Alumna