My favorite professional visit during my summer abroad with Forum-Nexus was to Park Güell, where a picture really is worth a thousand words. First, a little background about me: I am a Business and Enterprise Management major and triple minor in Biology, Psychology, and Health Policy Administration. In other words, I hadn't studied or shown much interest in art history before my summer abroad. But, on a whim, I decided to take European Art and Architecture, and it was an amazing decision. I found that taking a class relevant to everything I saw while in Europe was eye ­opening; for instance, the details of the Gothic Quarter in Barcelona, pieces of art and sculpture I saw in the Vatican, and looking at the Renaissance architectural details in Florence. I noticed details that I wouldn't have known to look for without my Euro art history class. Park Güell was no exception.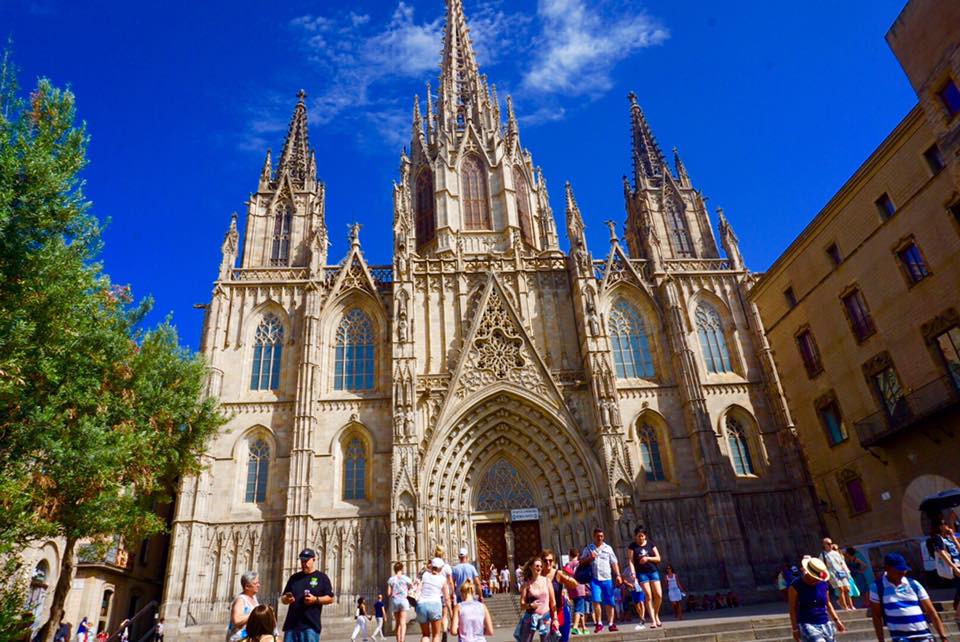 Going to museums and monuments is much more meaningful to me now as I learn about these movements and artists in class before I go see them, especially seeing Park Güell with my class. We learned about Antoni Gaudí and some of his best known works in class, then got to go to the famous park with my knowledgable art professor and a guided tour. My favorite part was probably our free time to wander around and look at the nature -inspired mosaics up close. Seeing how Gaudi was so influential and creative as an architect with my class was such a cool experience! We got to see his labyrinth of columns and tiles, cavernous curved tunnel, houses for people to actually live in, and benches overlooking the city all in one day. We got to walk inside one of the old apartment buildings, and even this was built with no straight lines; ­ curved walls and bright blue colors filled the entire structure. This park was made even better with the greenery adding nature to this gorgeous overlook of the ocean in the background.
     It was especially interesting to notice the mosaic tiling seen everywhere in the park, and was my favorite detail of the massive structure. Seeing the nature -influenced details everywhere was also fun to look for as we walked through the park, each section of wall decorated in an entirely new way. It made me excited to see more of Gaudi's work in Barcelona.
      After the tour, we took a bus over to the ocean and up to the top of a scenic overlook that I didn't even know existed. I have an interest in photography, so this entire day was really beneficial for me to personally view these famous and well-photographed tourist destinations from new angles.
     While in Barcelona, Park Güell is a must-­see. It was number one on my list of places to go, and I was thrilled that I got to go with my class as a professional visit. I recommend anyone to take European Art and Architecture. You'll learn about parks, other monuments, and architectural styles seen everywhere in Europe! It really added to my international experience in a way that I hadn't expected. This visit in particular was a fun use of my time because I was able to do something that I have always wanted to do. It was so interesting to learn about a new city in a different way than I am used to!
By: Mary Anne S., FN 2016 Alumna