Since 1990, Forum-Nexus has provided one-of-a-kind study abroad programs for 27 years to over 3,300 students and counting. Our team of faculty and staff is made up of internationally diverse, successful individuals who are all equally passionate about travel and education. For the next few months, we'll be sharing Q&As with those who lead the FN team year-round.
We asked veteran Admissions Counselor Gabriella Gasparich to share how studying abroad has impacted her life, what she does in her role with Forum-Nexus, and what's next for this frequent jetsetter. Here's what you should know about our valued team member… #ThisisForumNexus!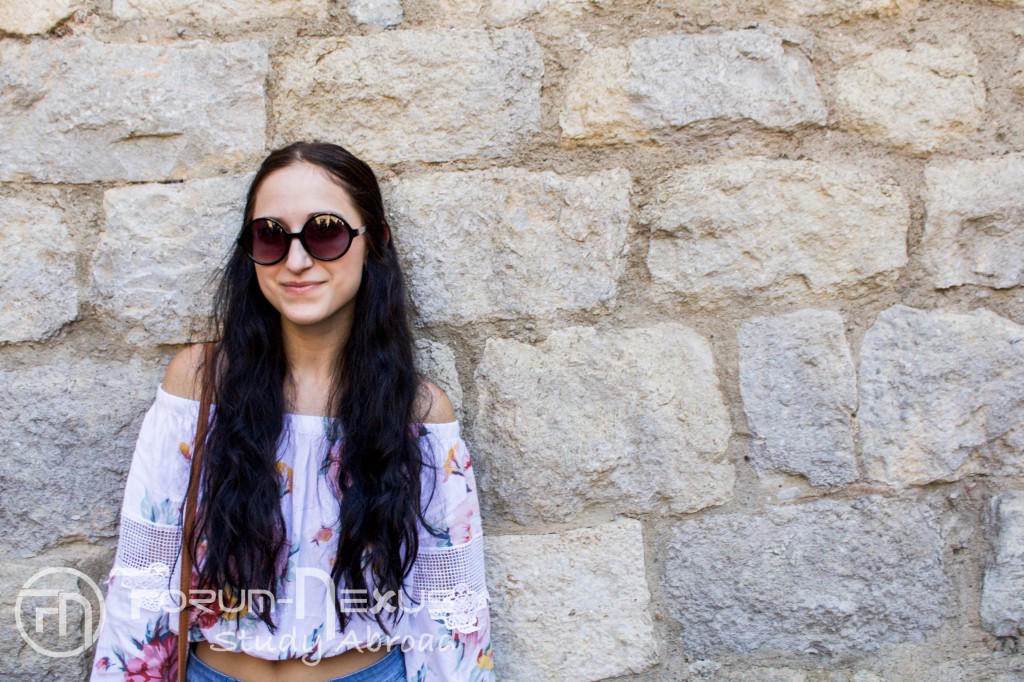 Q: Tell us about your background. In what cities and countries have you lived? Where did you study?
GG:  I was born in Pittsburgh, Pennsylvania, USA, and have lived, studied, and worked in the Pittsburgh area all of my life so far. While at Robert Morris University, I studied abroad with Forum-Nexus in 7 European cities throughout 1 month in the summertime. I also had the opportunity to participate in a trip to Nicaragua while in college.
Q: How many times have you participated in FN programs?
GG: I've physically traveled with Forum-Nexus three times, but this is my sixth year working as a staff member! In the summer of 2012 I participated in my first FN trip as a student and an intern.
Q: What are your responsibilities as a FN staff member?
GG: I am an Admissions Counselor, working as a resource for students who are interested in the program and guiding them throughout the process as they apply and decide to join the program. I also oversee marketing and communication efforts, as well as general program operations.
Q: What languages do you speak?
GG: English is my first language, and I am proficient in Spanish.
Q: What do you find special about Forum-Nexus? About FN students?
GG: Forum-Nexus has so much positive energy! As an organization we are always striving to deliver the best experience, and our students really are incredible young men and women from all over the world. We call ourselves the "Forum-Nexus Family" because by the end of the program, everyone does feel like family, when at the start they were complete strangers. It's a special experience to spend about a month traveling, exploring, and learning with students your age.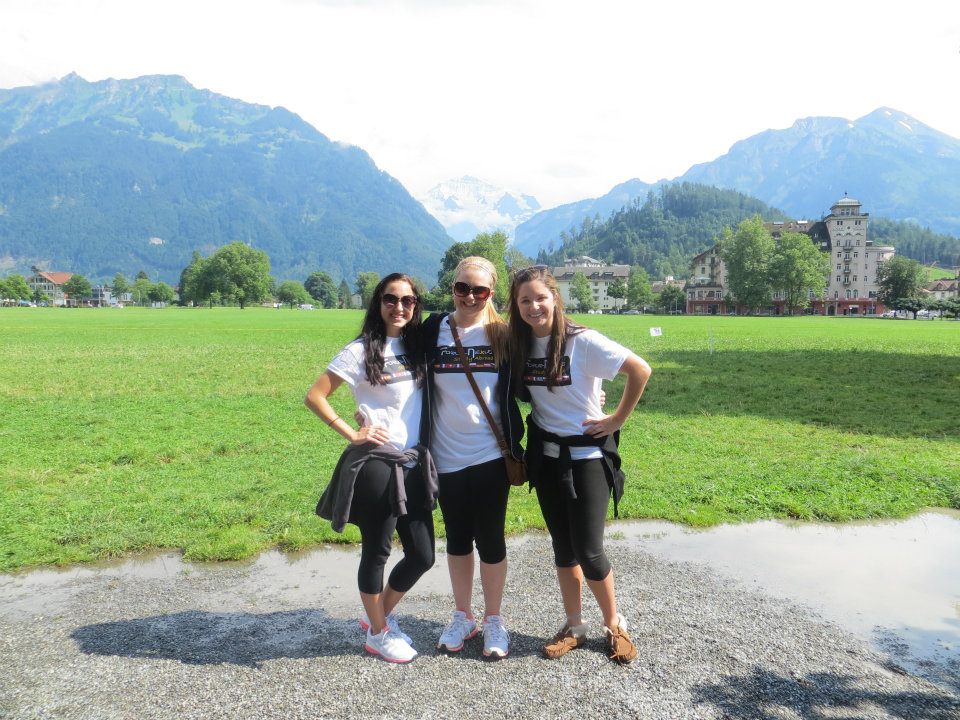 Q: How does participating in FN help students with their future careers?
GG: In my opinion, participating in a study abroad experience is becoming more and more critical to a student's college experience, as well as to what employers are looking for. There are so many organizations that operate different offices around the world, and employ people of different backgrounds and nationalities. Those organizations are looking for people who have cross-cultural communication skills, travel experience, and a proficient level of International IQ – these are all things that students can obtain by participating in a Forum-Nexus program!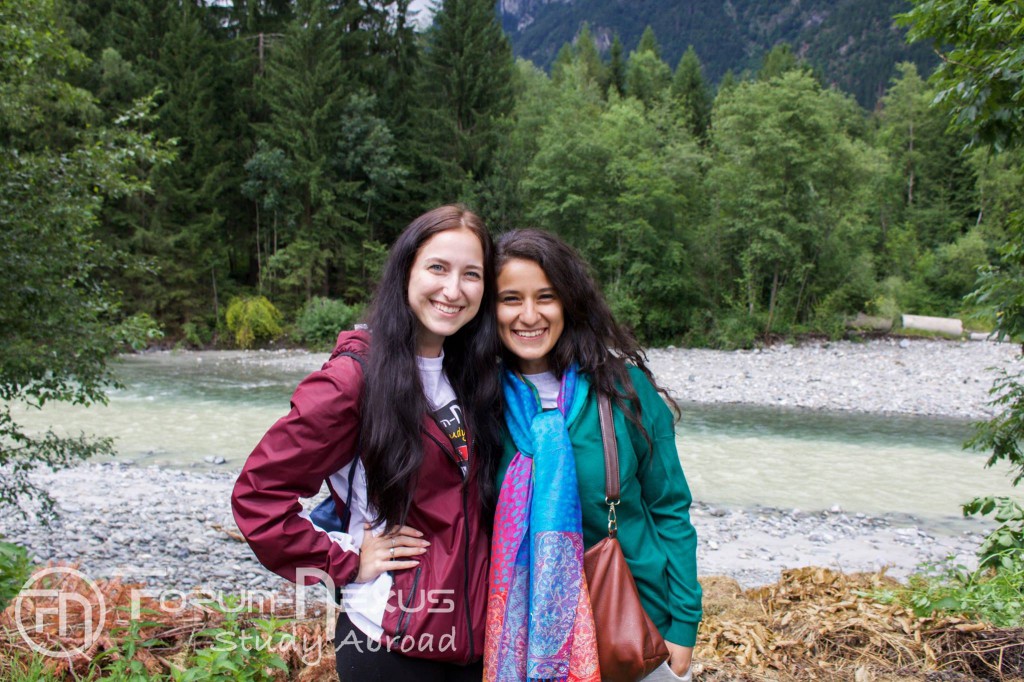 Q: Why are professional visits important for FN students?
GG:  While it is totally awesome to get an inside look at major businesses and organizations in Europe, I think the main value of professional visits is the insight into how the organizations operate, what their communication styles are, how employees grow and evolve, and what the organization does to evolve the field that it is in. This insight is not available through a regular tour.
 Q: Which are your favorite cities in the FN itinerary and why?
GG: This is a tough question! Each city is beautiful and wonderful in its own way. If I had to pick, I would say that my top two favorite stops on the FN itinerary are Barcelona and Rhodes – the first and last stops! Barcelona is buzzing with culture, language, innovation, and energy. It's a great place to kick off the program and provides students with the opportunity to experience major European plazas, architectural marvels, and exciting cuisine. On the other hand, Rhodes is special because it is an absolutely incredible island, the people are friendly and happy, and it's charming and historic. Here students will reflect on everything they have learned and experienced thus far, relax and unwind at the beach, and celebrate the conclusion of the program together.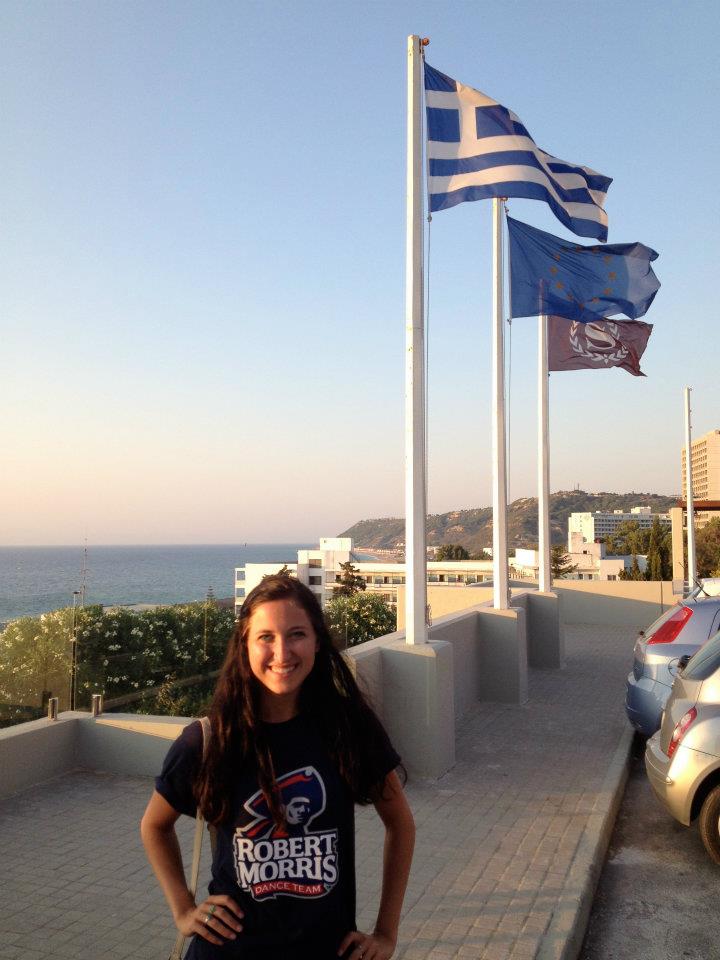 Q: What is your favorite activity you did as a FN student?
GG:  One of my favorite activities I did during my first experience with Forum-Nexus was a day trip to Cinque Terre in Italy. The views are what you see in magazines! The experience of hiking, swimming, eating, and exploring each of the five villages made for such a perfect day. Lucky for FN students in 2017, we're taking an optional FN day trip to Cinque Terre! I highly recommend it – it's one of the things you will want to check off of your bucket list!
Q: What is your advice to future FN students on how to benefit the most from their study abroad experience?
GG:  My advice to future FN students is to approach every situation, conversation, and experience with an open mind. You will interact with people, places, cultures, and behaviors that are different than yours, but you have the opportunity to learn and explore during this time in your life. Take advantage of it! You are a collective of your experiences, and FN is sure to give you plenty of new experiences that will shape who you are and how you evolve as a person. Take the leap! You won't regret it.
Q: How many countries have you traveled to?
GG: So far, I have traveled to 14 different countries.
Q: Where do you want to travel to next?
GG: I am getting married soon, and for my honeymoon my fiancé and I want to visit some of the countries that our ancestors have come from! We're planning to travel to Wales, Croatia, and Italy. I am excited to travel to countries and cities that I have never been to before!
For more information on our upcoming programs, visit www.forum-nexus.com. Be sure to also follow us on Facebook, Twitter, and Instagram, and check out our blog and YouTube channel.