The countdown to Forum Europe Summer 2018 is on!
Preparing for a month (or longer) abroad may seem challenging, but don't sweat it! Here is a guide for seamless packing, recommended by Forum-Nexus alumni. Feel free to customize this list to your own personal needs and preferences.
The Essentials
Clothing
– Casual attire for sightseeing and traveling
– Casual professional attire for class
– Business casual attire for professional visits
– Clothing for occasional cooler weather (ex: 1-2 pants, 1-2 sweaters or long sleeve shirts)
– One nice outfit for the graduation ceremony in Rhodes
– Active attire for swimming, exercising, etc.
– Comfortable walking shoes
– Comfortable dress shoes
– Athletic shoes
– Undergarments
– Socks
– 1 light jacket (consider a rain jacket for multi-purpose ware)
Pro-tip: There are laundromats in all host cities to wash clothing
Toiletries
– Toothbrush and toothpaste
– Brush/comb
– Advil or Tylenol and any prescriptions
– Razor/shaving cream
– Hair products/hair styling tools*
– Shampoo/conditioner**
– Body wash**
– Sunscreen
– Feminine products
Pro-tip: Toiletries will be available at local markets and stores. Save room and pack light!
*Most hotels offer hair dryers
**All hotels offer travel-sized shampoo/conditioner and body wash/soap
Class supplies
– One notebook or binder with paper
– Writing utensils
– Required textbooks
– Pre-Program Assignment, printed to submit on the first day of class
Miscellaneous
– Converters/adapters for all electronic items
– Chargers for electronics
– Money converted to Euros (we recommend bringing 200-250 Euro to start with, and using an ATM for additional transactions once in Europe)
– Main credit/debit card and a backup card
– Passport
– Scanned copies of credit cards, IDs, passport, etc.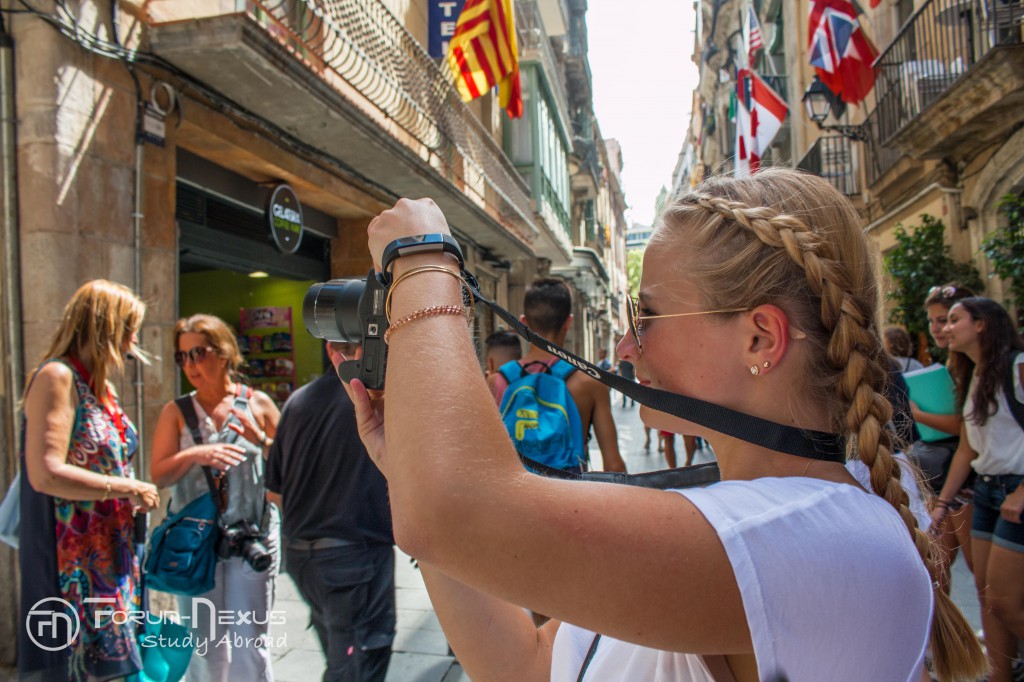 Non-Essential Items to Consider Packing
– A small fold-up umbrella
– Fold-up plastic or cloth bag for grocery shopping
– Sunglasses
– 1 hat for shade while walking around and sightseeing
– Laptop/Tablet/iPad recommended for classwork and personal use
– Hand sanitizer
– Camera
– Neck pillow for travel
– Portable charger/battery pack
– Water bottle for refilling
– Travel journal
– Headphones
– Laundry detergent packets
Pro-tip: Many of these items can found at most markets and stores in host cities.
Our Favorite Travel Items
– External battery, for portable phone and smart device charging
– Water bottle with filter
– Converter/Adapters
– Microfiber towel, perfect for beach/day trips
– Instant photo camera
– Travel umbrella
– Sturdy travel gear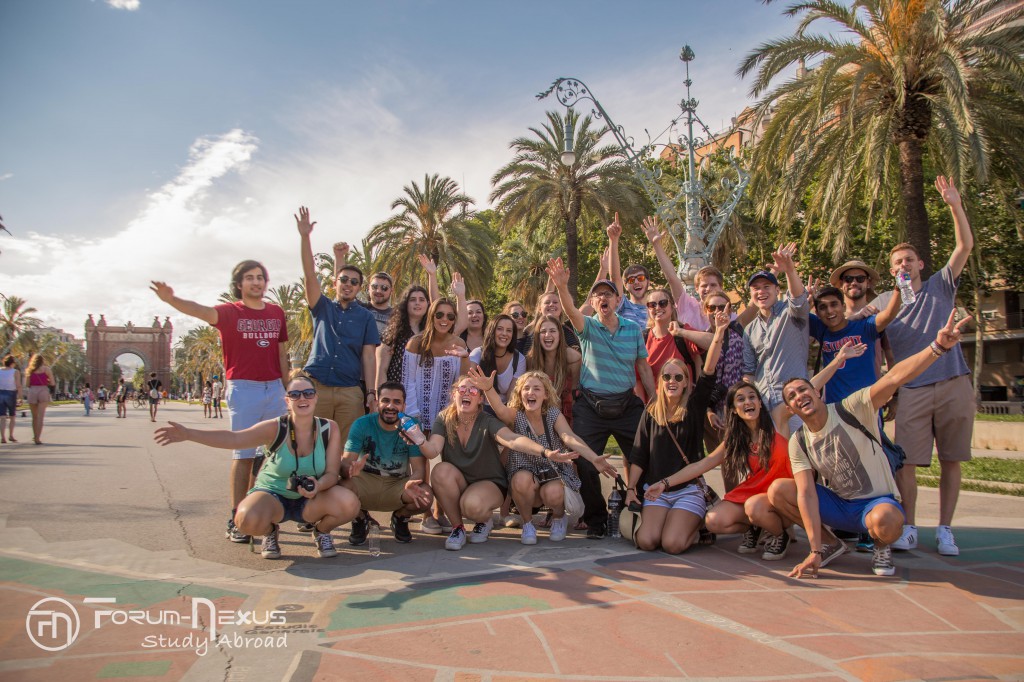 How to Pack
– Each student is permitted one suitcase and one side bag. Weight and height guidelines are: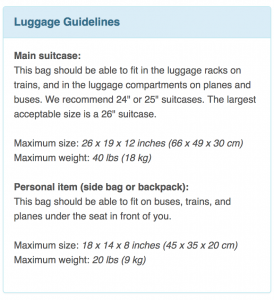 – It's best to roll items tightly to conserve as much space as possible. Start with bulky items like pants and jackets, roll them up, and place those items at the bottom of your bag, followed by lighter items on top.
– Save room for souvenirs and gifts to bring back home.
– The best tip we can offer? Pack light! You will be responsible for carrying your own luggage.
The adventure of a lifetime awaits you. Feel free to reach out to any Forum-Nexus staff member for additional questions or recommendations. Happy packing!