The sixth destination on the Forum Europe Summer 2017 itinerary is a sweet, day-long stop in the alpine city of Lugano, Switzerland.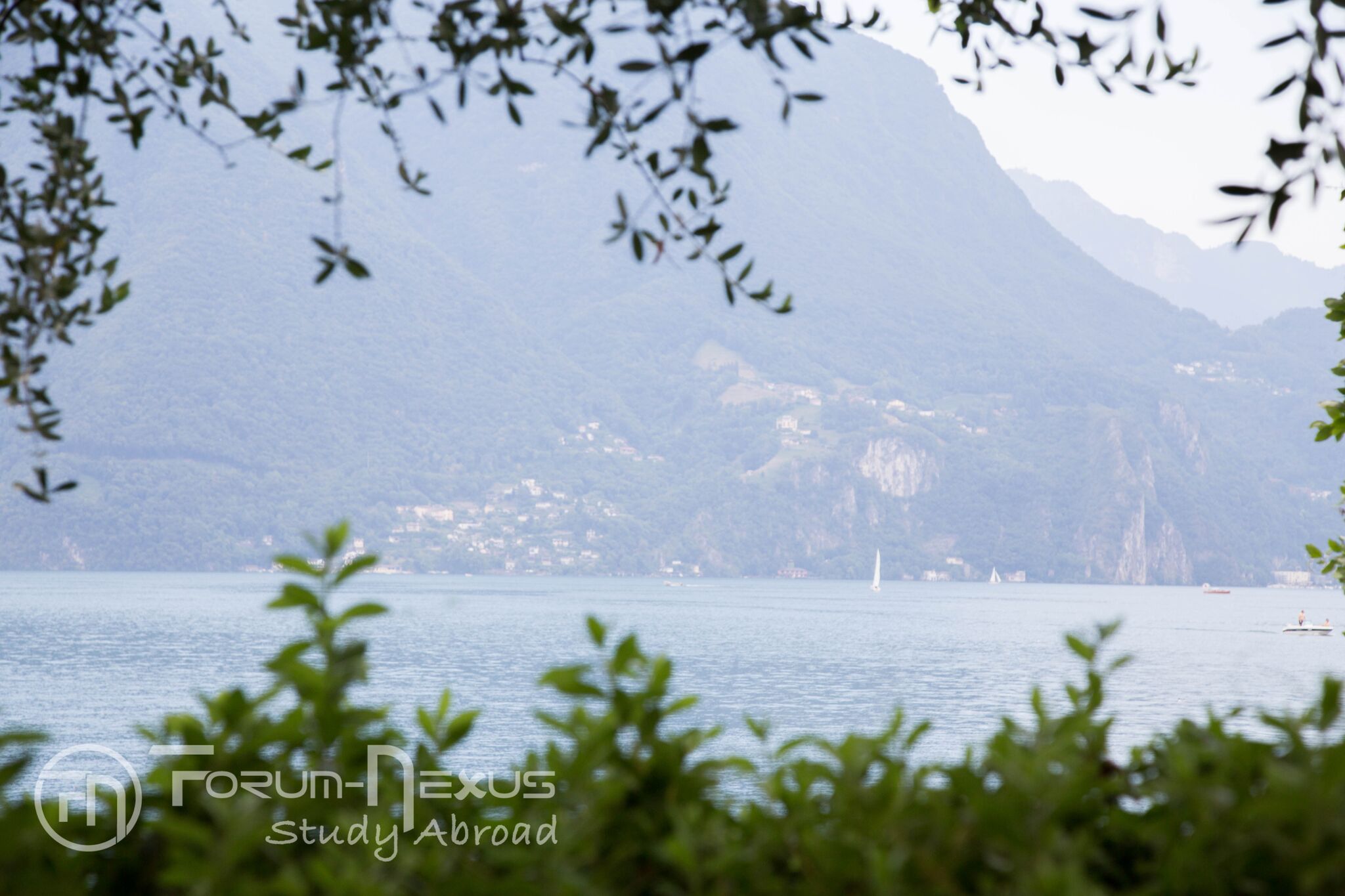 Stunning lakeside views of Lake Lugano greet newcomers with sparkling water and rolling mountains that cradle colored homes. It's a postcard-worthy scene we recommend admiring in person. Along with the iconic Swiss chocolate, world-renowned brands, and beautiful sites, Lugano proudly fosters an Italian-Swiss infused culture. It's completely different from Geneva in the best ways.
The day trip to Lugano will be split into two parts: Class at the stunning Franklin University Switzerland campus followed by free time to enjoy downtown Lugano. FUS has warmly welcomed Forum-Nexus for years, graciously allowing FN professors to conduct an immersive educational experience for the day. While on campus, student can literally see what it's like to study abroad. Once class concludes, students will be free to explore downtown Lugano for a few hours. Walk the lakeside, buy some chocolate, or take a pedal boat out on the lake (a favorite) – there is plenty to take in!
Lugano will serve as a middle point of transition from Milan to Como. This day trip is the perfect combination of enriching and fun.
Take a glimpse of last summer's sweet stop in Switzerland here.
Up next on the blog, we'll share more about the 2017 itinerary, travel tips, and what alumni had to say about their time exploring Europe.
Follow along on our Facebook, Twitter, and Instagram to learn more about this one-of-a-kind city and our Summer 2017 program.
Lugano awaits YOU! Join us.