Our summer 2019 program is just around the corner! Whether you are currently enrolled, or thinking about studying abroad with us in the future, everything you need to know about a summer with FN can be found here. Read on for details and info on the top frequently asked questions about Forum-Nexus:
Q: What is Forum-Nexus?
A: Forum-Nexus is a third-party study abroad program provider offering intensive multi-country summer programs in Europe. Being a third-party provider means that students from all over the U.S. and other countries can participate in our program. We specialize in intensive summer programs lasting about 1 month – give you the flexibility to study abroad during the summer term while still maintaining jobs and other commitments at your institution or in your local community. Our multi-country itinerary takes you to several different cities and countries in Europe, providing you with a more comprehensive and worthwhile experience.
Q: How much does the program cost, and what's included?
A: Program fees and details can be found on our website. The program fees depend on the session that you select, as well as the number of credits that you select. Most students choose the full program itinerary, but other intensive sessions are available for students with a schedule limitation during the summer. In session E1 you can select from 6 or 9 credits, which are equivalent to 2 or 3 courses.
Tuition and fees, accommodations in 4 and 5-star hotels, breakfast each morning, transportation, health insurance, professional visits, and some activities are all included in the program cost. Other items that you would be responsible for separately are your flights, meals other than breakfast, and spending money.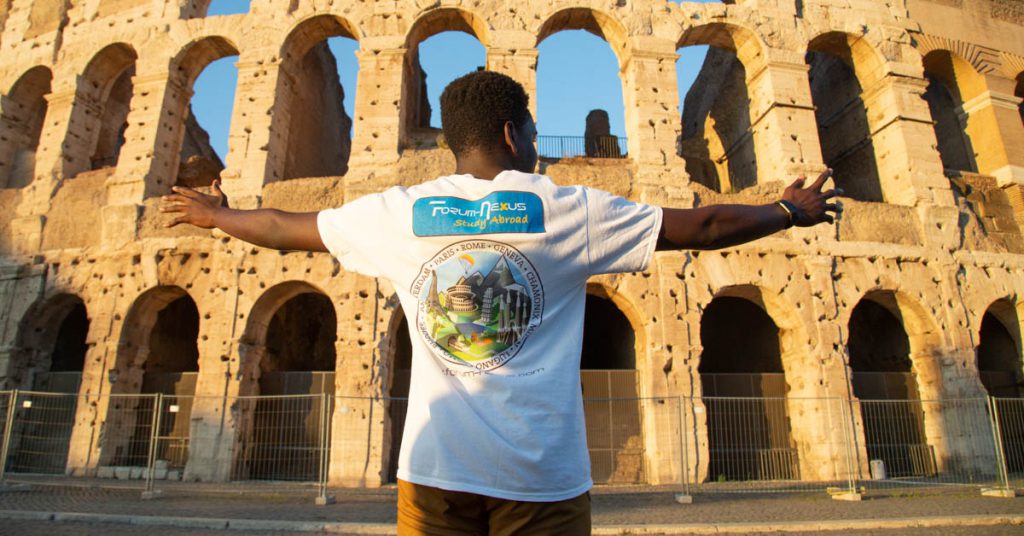 Q: Is financial aid available?
A: Yes! We offer a few financial aid options, including our Student Assistantship Program and Refer-a-Friend Program. Learn more here. You may also be able to use financial aid from your home institution during the summer term. Contact us to learn more!
Q: How do the courses work?
A: When you travel with Forum-Nexus, your professors travel with you! An experienced faculty team teach a variety of courses during the summer program, in subjects like international marketing, cross-cultural communication, and European art and architecture. Classes are held on weekday mornings, either in the conference center of our hotel, or at a host university. The environment changes, but your class remains the same as you travel throughout Europe, connecting what you learn and experience inside and outside of the classroom.
All students take the Forum-Nexus International IQ Seminar course, which takes place in our 02 class time period. You may select one or two additional courses. We offer a variety of Supervised Independent Study (SIS) courses as well as internship courses. In order to enroll in an SIS or internship course, a student must also take a regular course (those in the 01 or 03 time periods).
Q: How do I transfer my credits to my college/university?
A: If you would like to apply your Forum-Nexus courses towards your degree at your home institution, you'll first want to meet with your study abroad advisor. They will be able to tell you about the specific protocol at your institution for approving credit transfer from a study abroad program. We're happy to help you along the way, too! More info can be found here. After the program, you will receive official transcripts from one of our sponsoring institutions in Europe.
Q: What are Professional Visits and what are Independent Cultural Visits?
A: One of the things that makes Forum-Nexus unique is the emphasis placed on professional experience and networking opportunities. Professional visits take place throughout the program, usually in the afternoon, at leading global companies or the headquarters of prominent international organizations. Professional Visits typically involve a tour and a lecture or Q&A session with a representative.
Independent Cultural Visits are on-your-own activities that help you gain a deeper understanding of the history and culture of each country we visit. These visits may include experiences at historical sites and landmarks, museums, art galleries, traditional music or dance performances, and culturally relevant events.
Q: What do I do over the weekends? 
A: There are so many options for how to spend your free time over the weekends during the program! We will provide you with suggestions for activities in the FN city, as well as recommendations for other cities/countries to visit through independent day trips and excursions. All weekend activities are booked on your own, but we're happy to help at any time. Contact your FN Admissions Counselor for ideas and assistance!
Q: What should I pack, and what should I wear for classes, visits, etc.?
A: A full packing guide for our summer 2019 program can be found here. In general, we recommend packing light and bringing clothes that you can mix and match. Attire for class days at the hotel is casual. When we have class at a host university, make sure that your attire is professional (students at European universities typically dress up a bit more than in the U.S.!). For professional visits, bring business casual attire (something that you would wear as an intern at that company).
Q: Is there going to be anywhere to wash our laundry during the program?
A: Absolutely! Laundromats are located nearby each of our hotels and it will be easy and convenient to do laundry throughout the program.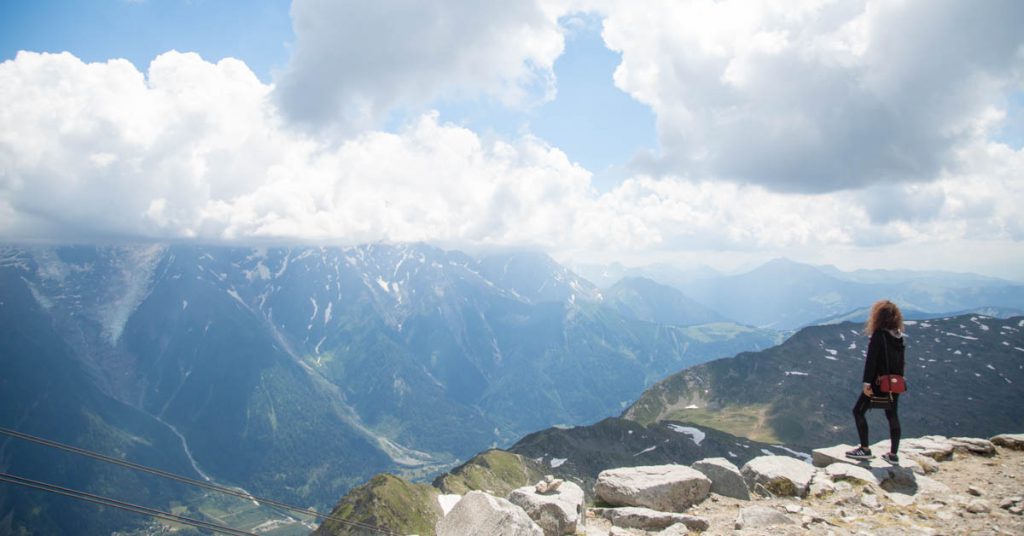 Q: Will I have a roommate?
A: Yes, you will! Rooms are either double or triple occupancy, depending on the FN hotel. So, you will have either one or two roommates in each city during the program. You will have the opportunity to request a roommate if you'd like to. Otherwise, you will be matched based on similar class schedules and interests.
Q: What's the best website to book my flights on?
A: You may book your flights any way that you choose (via a certain airline that you have points with, through a travel agent you typically use, etc.), but we recommend checking out STA Travel. STA Travel is an organization that specializes in student travel arrangements, and they can help you book your flights to and from Europe.
Have additional questions not listed here? Contact us! We're happy to help you throughout your study abroad journey.
Not enrolled yet? No problem – it's free to apply. Your life-changing experience in Europe awaits!