Insight from a seasoned study abroad-er on why international education is an invaluable life experience.

Twenty two or not, if you're young, you should be actively seeking opportunities to travel and explore our world. College students, I'm talking to you!
There are many benefits of travel and/or studying abroad. If you've ever personally met someone who has taken the leap, it's probably hard to get them to stop talking about their time abroad (guilty). Here are a few reasons why traveling is wildly beneficial to young adults.
Traveling offers the most enriching form of education
Plain and simple: Would you rather sit inside the same classroom for an entire semester or explore an entirely different continent/country/city/culture for weeks on end? Hard decision.
Let's face it, education is the core of any study abroad trip–hence the word study. There is no better way to understand a foreign place than to immerse yourself into the education system of the host country. It's a great way to authentically experience and understand the people, traditions, and culture.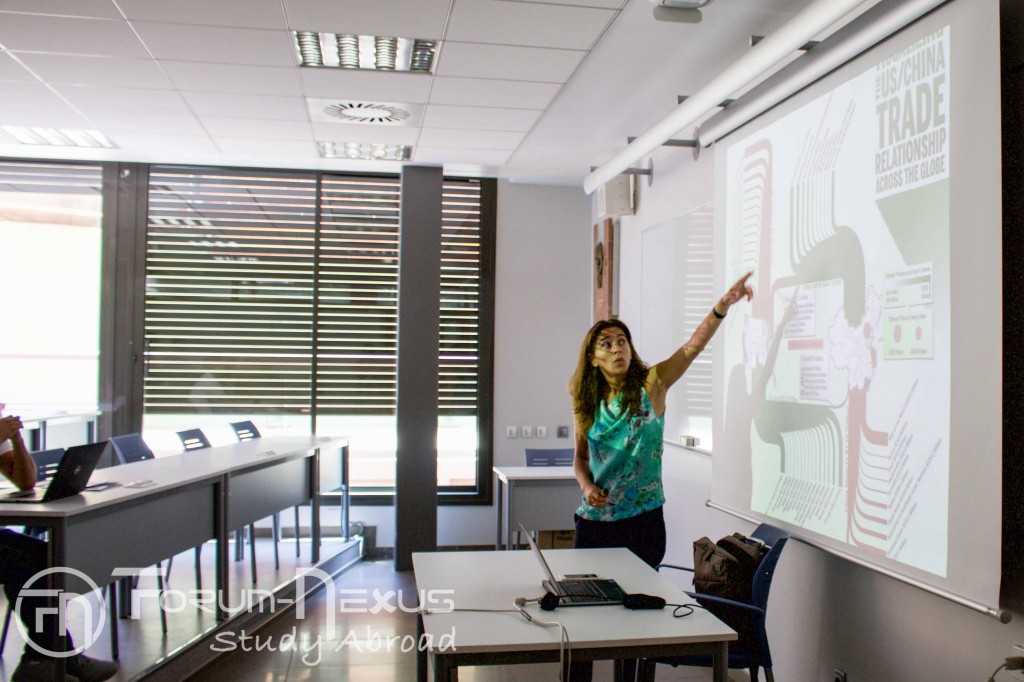 Traveling of any sort always elicits a learning experience; combining travel with higher education takes it to the next level. Studying abroad not only exposes you to different styles of education, but it also gives you the chance to see a side of your major that may not be taught back home.
Traveling is the gateway to self discovery
As young adults, we are constantly searching for defining moments in our life whether we realize it or not; for example: When will I accomplish ___? How long will it take me to do ___? Where will I find ___?
Personally, I've found the times I've stepped out of my comfort zone to be the most impactful and meaningful to my life. Traveling sits at the top of this list. In these new situations I faced challenges, moments of growth, exploration, and joy. Traveling is one of those rare experiences that can make you realize your potential, then give you the confidence to chase after whatever it is you want to achieve.
Experience the power of networking
Networking has never been more prominent or essential in 2016. In this day and age, you can't put a price tag on a well-balanced, wide network of colleagues and connections. From the study abroad perspective, consider the personal/social networking and professional networking opportunities.
Personal/social
You never know who you'll meet or who you'll connect with on a personal level. Isn't that kind of the beauty of it? Along with life, our social circles are constantly evolving.
I first went abroad in 2014, then in 2015, and will be back for more in 2016. And each year, I meet more and more amazing people. And guess what? I still keep in touch with many of them. It's great to have a supportive network of individuals outside of day to day life. These are the people who constantly remind me to see the best in the world as well as keep my appetite for travel alive; future meetups and reunions are our favorite topic of discussion.
It's hard to articulate why study abroad friends are so special, but they just are. In some senses, they feel more like family than friends. I wish every young adult the opportunity to make travel friends whose bond spans longer than any semester abroad.
Professional
Balancing the network scale are professors, business owners, and leaders of organizations who all classify as professional network connections. One of my favorite aspects of the Forum-Nexus program were all of the opportunities to connect with leading professionals from all over Europe. Every week students are able to see first-hand many successful Euro businesses and organizations at professional visits. While each experience is different from the other, the professional benefits are constant.
You never know, perhaps a visit to an international business/organization could refocus your career path? The possibilities are abundant. Networking is key.
Traveling breeds inspiration
One look at *insert the bucket list destination of your choice*  and you'll know what I mean.
It is impossible to not be inspired in some way, shape, or form after being immersed in a totally unique setting of rich culture. Traveling pulls off the blinders that naturally fall upon us when we are rooted in one place. Whether it's re-directed career goals, a newfound love for learning, passion for people, or a different approach on life– inspiration is lurking, and it's yours for the taking. There's always more to see, achieve, and work for. Why live life uninspired?
Clearly, there are several pros to going abroad. If you don't make the time or plans to go now, when will you? Besides, doesn't it make sense to travel when you're still young? It's probably one of the easiest times in your life to do so. If you need more convincing, expert travel blogger Jeff Goins makes a great case in his post here.
Whatever you choose to do, don't be afraid to take the leap. Your life will be better for it.
By: Alyssa Fronk, 2014 Forum-Nexus alumna