From the history, all the way to the fabulous food, Italy's Rome was the most fascinating city I visited on my Forum-Nexus European adventure. Rome contains a great amount of history, extending all the way back to the B.C. era, mixed with a great amount of modern day lifestyle.
One of my favorite things about Rome was seeing something new around every corner. The old historic buildings placed right next to modern day shops gave the city a very unique feel. Visiting the Pantheon and the Colosseum was very educational and mind-blowing. Seeing pictures in school textbooks while growing up versus standing in the buildings, is a feeling that cannot be described. Reflecting on how these two buildings were built almost two-thousand years ago gave me a great opportunity to understand the way of life during the Roman Empire.
I also visited Vatican City. There I was fortunate to see the Sistine Chapel as well as St. Peter's Basilica. I was simply in awe over all the famous art of the Sistine Chapel and found it hard to believe that I was seeing this, too, in real life. Walking on the grounds where life-changing decisions were made, seeing the tomb of St. Peter, and walking into the "Rock of the Church" gave me an indescribable feeling.
Looking back on my experience in Rome makes me realize that I will forever cherish it. From learning about the famous Roman Empire to so much world history, I am fortunate to have finally experienced the culture of this magical city.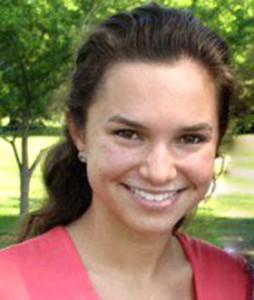 By: Abigail Morris, 2014 Forum-Nexus Alumnae