Chamonix was by far my favorite city visited during my summer with Forum-Nexus. I enjoyed being outside, hiking and loved the easygoing atmosphere. This town was very laid-back and athletic, and I felt as if it paralleled my personality perfectly. Many mornings when I woke up to go for a run, there were several people awake and active. Most people were waiting in line to buy tickets or getting ready for a hike.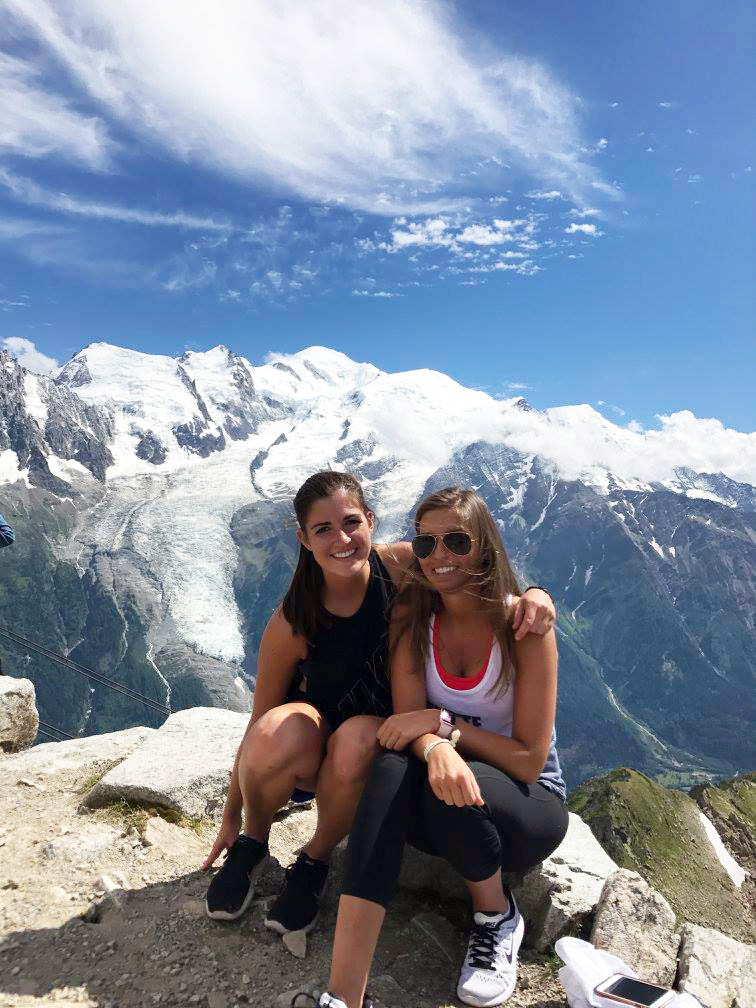 The town of Chamonix is absolutely gorgeous; it felt like a fantasyland. From every angle of the town, I was able to see the snowy peak and beautiful mountains. Chamonix is also extremely quaint and has several little alleyways. The town is really well-structured and I liked the spacing of the buildings. I was able to go on a cable car all the way up to the top of the mountain. This was my favorite day of the trip! I got amazing pictures and the view was breathtaking. My friends and I were able to get drinks at the top of the mountain, which was really cool. I was also able to go on a four-hour hike and saw the waterfall and the glacier. This day was also amazing and I loved getting a good workout in. The hotel also allowed us to rent bikes which was really cool.
Chamonix also happened to have my favorite food while being on the trip. I ate at Big Horn Bistro Restaurant and the Monkey Bar. Both restaurants had a great salad that I craved throughout the rest of the trip. I was able to eat crepes and really good gelato, too. Oddly, they also had the best nachos. I felt as if Chamonix food had several American options. Not to sound basic, but I feel like that was one of the reasons I loved Chamonix – I felt as if I was home.
After exploring Chamonix, I learned that most locals speak English and that the town thrives on tourism. Every local told me I needed to come back in the winter to ski and climb the mountain. The locals were extremely friendly and informative, which is one of the reasons I loved the town so much! I recommend to future FN students that they devote a day to just explore the city and figure out there way around. There is so much the city has to offer and dozens of little-hidden restaurants and stores. I also highly recommend going on the cable cars and hiking the mountain.
By:  Victoria C., Forum-Nexus 2017 Alumna