29 years of nonstop, multi-country summer study abroad fun calls for something extra special, right?
Pack your bags & grab your passport; we're headed to Europe AND Asia in summer 2019!
Here's the inside scoop on our 3 newly announced intensive summer study abroad programs.
FN Summer in Asia: 4 Cities in 3.5 Weeks
We're thrilled to introduce this shiny new program. Come along to discover Asia in the most safe, educational, and FUN way!
Destination 1 | Kick off your summer in the vibrant heart of Japan, Tokyo. Soak in skyscrapers, explore ancient temples, taste the local cuisine and experience Japanese culture up close and personal. As a student, you'll have the opportunity to visit leading companies and organizations. Fun fact: Tokyo is hosting the upcoming 2020 Olympics!
Destination 2 | Next, jet off to other iconic, Asian metropolis: Hong Kong. By day, you'll learn about HK's role in trade, business, and finance. By afternoon, explore the city's dynamic landscape and all of its cultural charm along the way.
Destination 3 | From Hong Kong, we fly to Bangkok, the capital of Thailand. Here you'll find bustling street markets, ornate palaces, temples, and the very best of Thai cuisine. Spend your time attending classes, visiting prominent organizations, and exploring the city with classmates. Our activity recommendation? Check out the famous Chatuchak Weekend Market!
Destination 4 | The program concludes on the Thai island of Koh Samui, known for its picturesque palm-fringed beaches, coconut groves, and mountainous rainforest. Swoon. The last five days will be spent wrapping up final exams and projects, relaxing on the beach, visiting ancient temples, and celebrating graduation at our very festive diploma ceremony.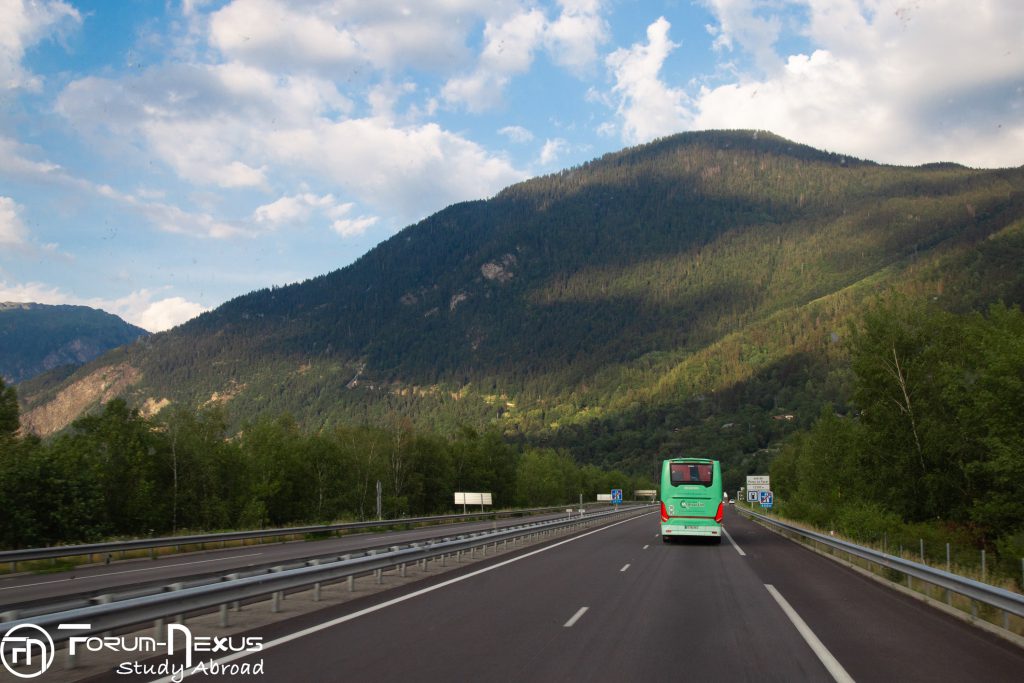 *Note, weekends are open for students to independently travel to nearby cities and popular attractions.
In summary, you'll depart the program with a rich understanding of the culture, history, and economic landscape of Asia while gaining unforgettable international travel experience with students from every corner of the world.   
FN Summer in Europe: 9 Cities in 1 Month
Our most popular summer study abroad program is back and better than ever! Travel, learn, and discover Europe with students from all over the world while earning college credits. It's kind of like the study abroad program of your wildest dreams.
Destination 1 | Start off your summer with a bang in Barcelona, Spain. Think beaches, stunning architecture, open markets, mountains, and city. Yes, you can find a little bit of everything here. It's the perfect introduction to Europe and we know you'll love it.
Destination 2 | Trade sunny Spain for a lovely, Parisian getaway. Upon arrival, it's easy to see why Paris is one of the most popular travel destinations in the world. Here, you'll cross so many wonderful things off your bucket list: go to the top of the Eiffel Tower, wander around the Lourve, shop on the Champs-Elysées, dine at famous cafes, etc. Aside from being a tourist, you'll also learn first-hand by visiting important French companies and organizations.
Destination 3 | Take a break from France with a day trip to the stunning, lakeside city of Geneva, Switzerland. The highlight of this stop? A professional visit at the European headquarters of the United Nations. Don't forget to wander the downtown area for the best Swiss chocolate and do a little shopping before departure!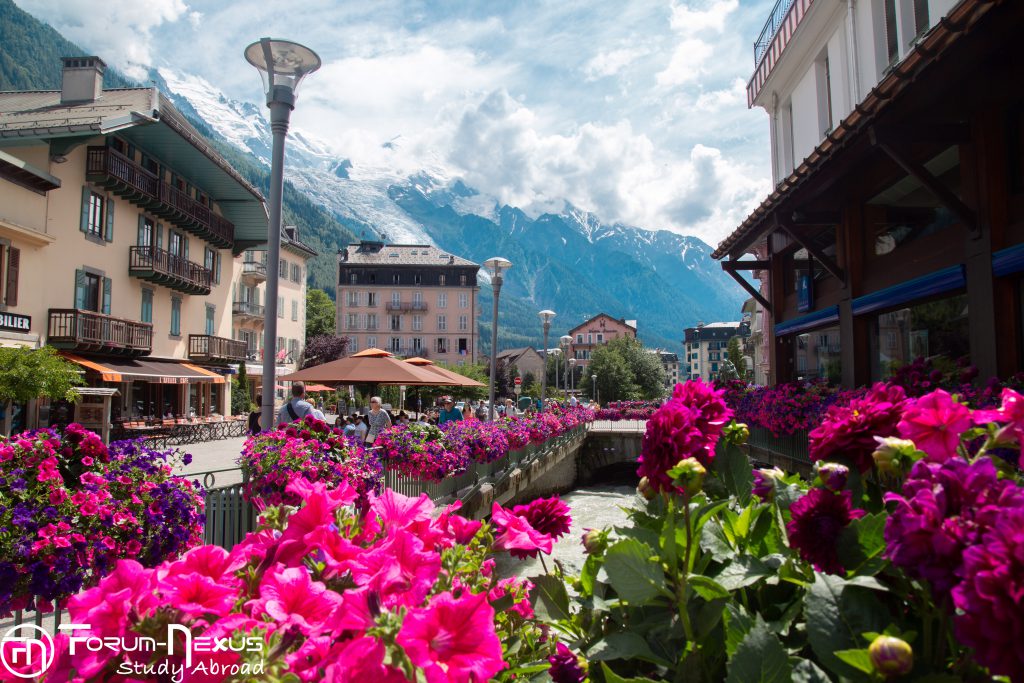 Destination 4 | From Switzerland, travel by private coach to Chamonix, a beautiful town nestled in the French Alps. It's the perfect place to unwind from city life, get in touch with nature, and participate in a plethora of outdoor activities- if you wish!
Destination 5 | Bid France au revoir and head south to another lowkey destination travel gem, Lake Como, Italy. Between the historic city center filled with cafes, cathedrals, and a breathtaking waterfront view, it's hard not to be instantly smitten here. The remainder of the day is dedicated to exploration and learning about the prominent silk industry within this region.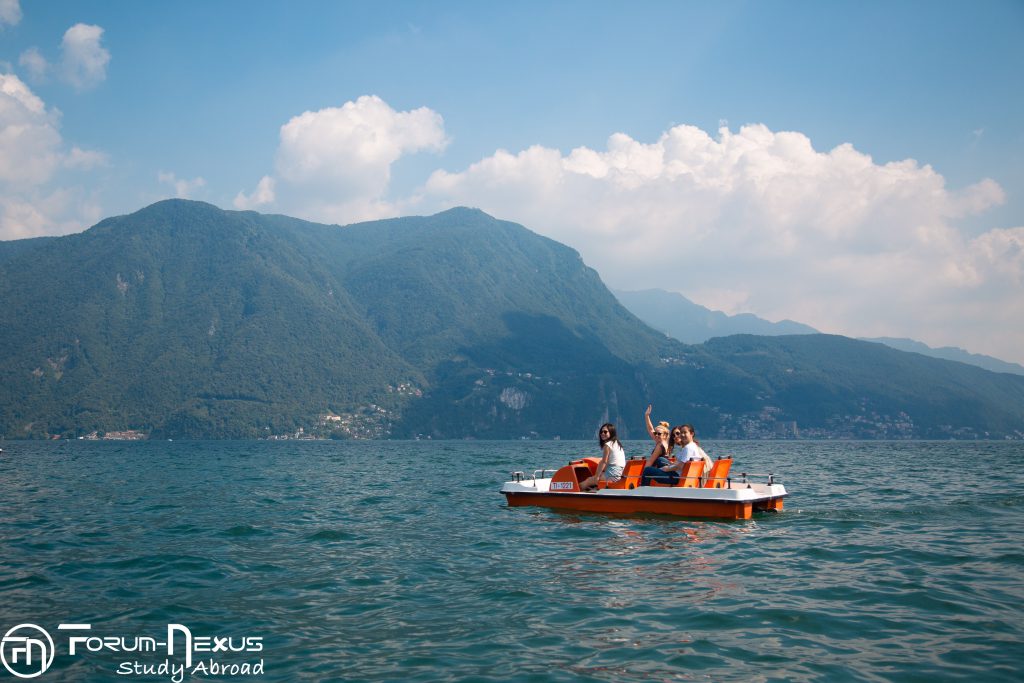 Destination 6 | Step back into Switzerland to discover the beautiful Lake District of Lugano. Not only is it the  center of business, banking, and higher education, but it's a very scenic city filled with unique activities for students to enjoy, like paddle boating on Lake Lugano. Yes, it's the perfect photo opp.
Destination 7 | Dive headfirst into the beloved Italian culture starting with a long weekend stay in Milan; Italy's proud capital of finance, business, and fashion. Be sure to visit the grand Duomo cathedral and peruse the designer district. However you spend your time, one thing is for sure: you will be well fed from the plethora of traditional Italian meal choices!
Destination 8 | Next, board a high-speed train to the crowning jewel of Italy: Rome! Known best for its unique culture, abundant history, and food, time here is always time well spent. Network with leading professionals by day and check off the most famous landmarks in the world by the afternoon. Who wouldn't want to study abroad in Rome?
Destination 9 | Our multi-country month ends on the dreamy island of Rhodes in Greece. Enjoy a 5-star resort hotel stay, sandy beaches, historic Old Town, a nearby acropolis, incredible Greek cuisine, and a graduation celebration you'll never forget. Need we say more?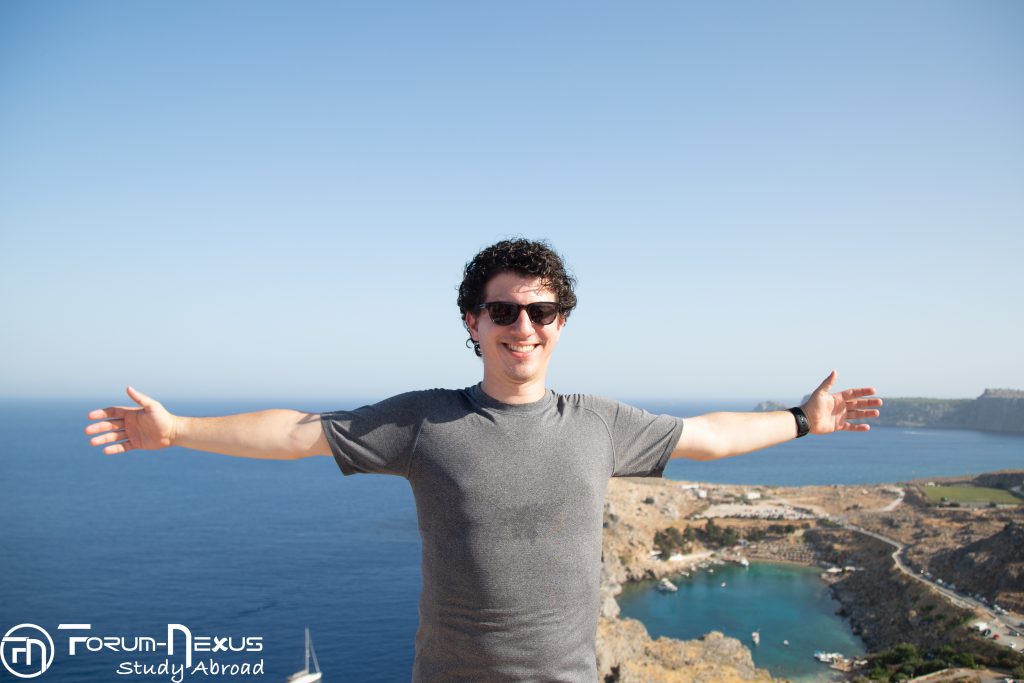 *Note, weekends are open for students to independently travel to nearby cities and popular attractions.
The best of Europe awaits! Dive into the unique culture, politics, economic, and social environments of the European Union, while making lifelong friends along the way.
FN Summer in Europe + Asia: 14 Cities in 2 Months
Do, see, and get the most bang for your buck by participating in our intercontinental program visiting Europe and Asia! We paired both FN Summer in Asia + FN Summer in Europe together and added a bonus destination of Madrid, Spain. But that's not all! Participate in this hybrid program and you'll enjoy extra independent exploration and discounted program fees. We promise you won't find another program like this!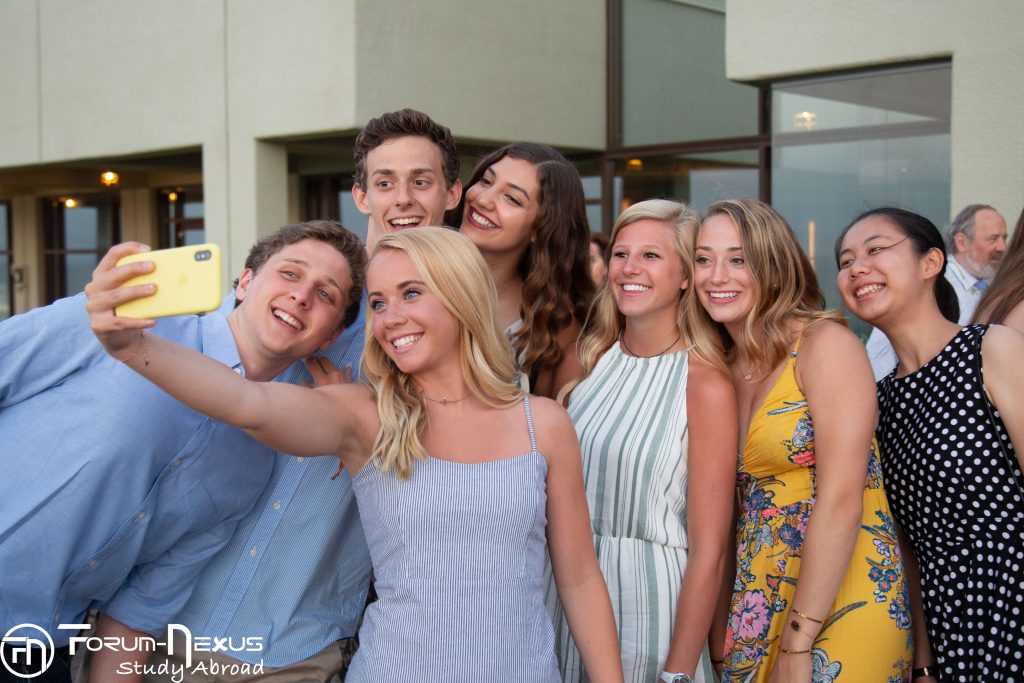 Now you decide: Europe, Asia, or both? No pressure, because you can't go wrong with any of these programs. ;)
Bonus: Submit an online application by September 15th, we'll knock $1600 off of program costs. For more information on financial resources, scholarship opportunities, and the application process, visit forum-nexus.com.
What are you waiting for? Let's make those #studyabroad dreams a reality!